Well, since ages wrist watches and men have the biggest romance. Whatever the season is or whatever the situation is, the real men do have their watches with them. And when it comes to the tritium watches, men loves to wear them. As, when you look for your favorite watch, you already have made your mind and considered the factors for choosing it. The Tritium watches, for some, that means seeking out ultra-tough tactical timekeepers built for survival. For others, it's more along the lines of heirloom-level watches that can be passed down for generations.
Al the watches are equipped with tritium illumination tubes, for all your low-light timekeeping needs. These watches include Deep Blue Daynite Tritdiver T-100, Nite Hawk Tritium Watch, Traser P68 Pathfinder Tritium Watch and Ball's Roadmaster StarLight Bronze watch.
Deep Blue Daynite Tritdiver T-100
Daynite Tritdiver T-100 automatic watch has a number of big things going for it. For starters, it's powered by a reliable Seiko-built movement for accuracy and precision. But, while this watch has tritium tube illumination built into the hands and dial markers, it also benefits from iconic styling with its blue-and-red ceramic unidirectional dive timer bezel. Good for depths up to 500 meters, this is a beautiful timepiece that can stand up to plenty of punishment. For the price, it's hard to find a better tritium watch than this one.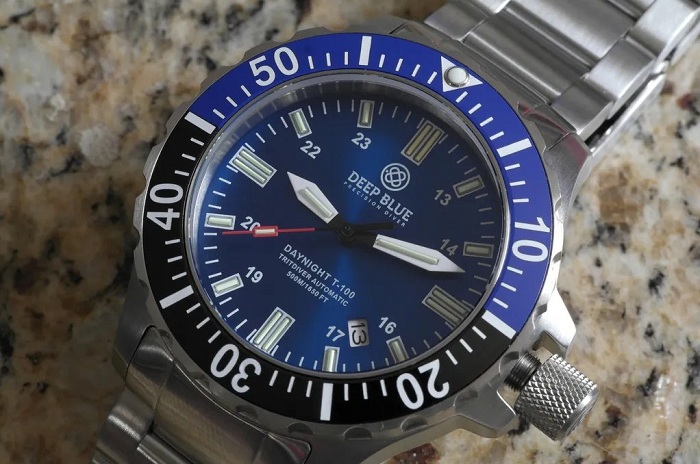 Nite Hawk Tritium Watch
Besides the style, if you are looking for real adventurer, durable and light weight tritium watch, the Nite Hawk tritium is the coolest option. The watch is available in variety of color combinations, besides the classic black. Among them, user can polycarbonate case, polymer or PVD-coated stainless steel strap, a Swiss-made Ronda quartz movement, and a sapphire crystal.
Traser P68 Pathfinder Tritium Watch
Traser besides being the supplier for the tritium tubes comes up with the best tritium watch. The watch is with its Swiss-made automatic movement, dual tritium and SuperLuminova illumination, PVD-coated stainless steel case, NATO strap, and 10ATM water resistance.  Well, if the user does not agree with the style, you have plenty of option to choose from.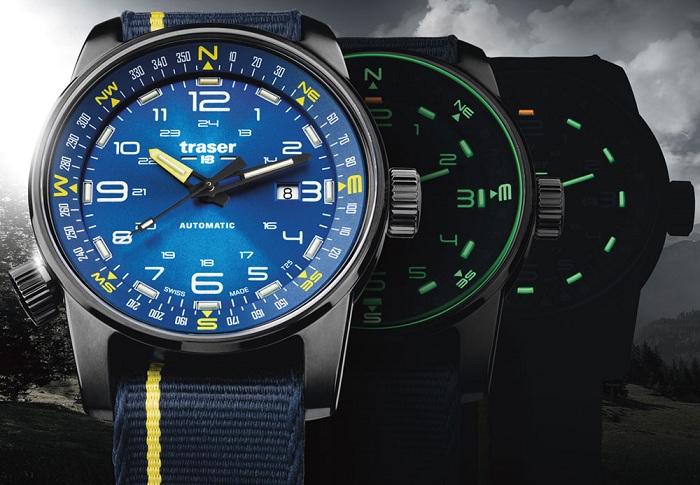 Ball's Roadmaster StarLight Bronze Watch
Bigger the name, the watch has bigger durability and style. Ball's Roadmaster StarLight bronze watch is among the best, and expensive tritium watches. It also considered as the official or formal watch, made with beautiful bronze and mated to a calfskin leather strap. Besides that, it has secondary, extra NATO strap, has a simplified rotating dive timer bezel, and even features a day/date window for your convenience.