Many men like to follow the style and trends in their every look, even for their swimsuits as well. But mastering fashion trends in everyday clothes is tough job. Because, when comes to the men swimsuits, it's become even more difficult. Therefore, swimwear has to say more about you per inch than any other garment. So, in order to upgrade from modest to a first-class fit isn't as easy as it seems. If every street's a catwalk, every beach is a minefield.
Well, for those men, who wanted to look notice-able at the pool side or on the beach, here are some for swimsuits trends.
For Action Men
When comes to action, means military style look, it has been one of the most widespread trends of recent decades. And these kinds of men's swimsuits are in the beaches. Perfect if stripping down to your shorts has you feeling slightly vulnerable, enlisting the armed forces can add some rugged manliness to even the skimpiest of swimwear. The action Man-style shorts should be kept to mid-thigh level to conquer any surfer dude connotations.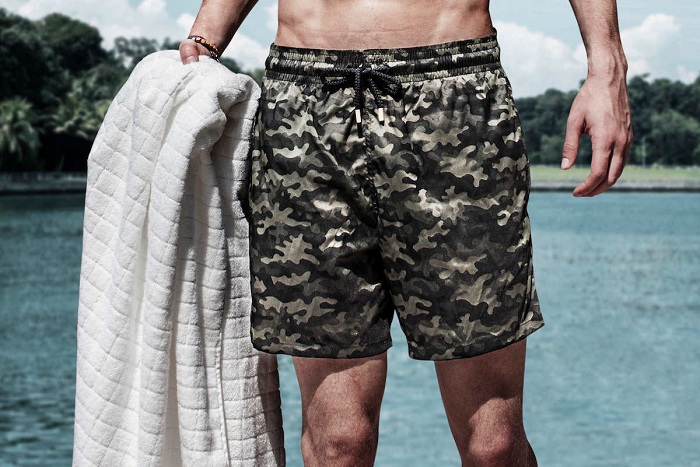 The Stripes
Besides the military look, the stripes in swimsuit also very in, in men's fashion. The stripes may be white or other, many men around wanted to have such kind of swimwear. Stripes get an upgrade: whether they're being tilted, stacked, layered or re-colored, these next-level lines balance indifference and style. The Bold stripes not only look the business under the sun: they'll also work wonders if you're not beach body ready. If you're on the slimmer side, horizontal stripes will add a little width.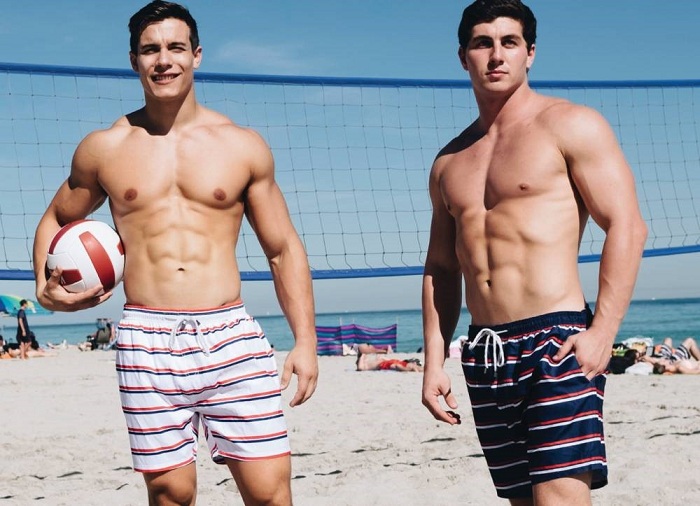 Matched Ones
Well, some prefers to have matchy clothes as well. So, a beach-ready matchy swim is made up of swim shorts and a short-sleeve shirt in the same color or print. So, for those men, there are many trends and brands which offer the matched swimsuits, including the shorts and shirts as well.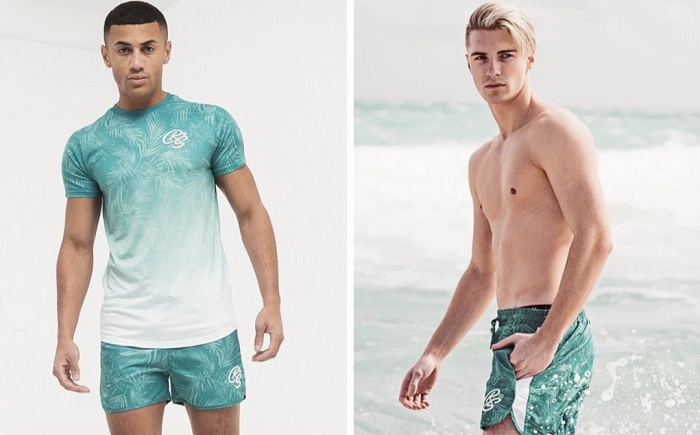 Block Party
The best way to guarantee that all your snaps are on point is to avoid clashing prints with your mates. Not only will images featuring simple block-color swimwear not date as quickly, you're also more likely to find a single shade that flatters you than a whole pattern. There are different pattern for men, according to their choice. You can opt for deep green, burgundy or navy hues. If you have dark skin, go for something more vivid. Shades of cobalt blue, lime green and sunshine yellow will help you stand out.