Wallets tend to show the attitude of men. People judge the personality through the different means, wallet style, brand and it also reflects of what you are. Well some wallets are for front pocket, some are made for formal suiting and yet some others are fashionable which can bear the all what you carry.
While talking about men's wallet, there is quite a range, the card holder, Bifold, Trifold and others. To choose among them is very difficult. The wallet ranges from the traveler features to the basic hold up things, so here is some of best renowned men's wallets range to pick the best.
Mont Blanc Meisterstuck
This beauty is crafted with 100 percent pure leather. This Mont Blanc is finished with black full-grain calfskin and black jacquard, with a brand name. The cotton inside make your bills, money and other valuables dry. With 6 pockets it makes you feel comfortable with all your accessories like credit cards, business cards with additional make to make your life easy and perfect.
Victorinox Altius Edge Leibnitz
This wallet got an edge in every aspect. The Altius Edge Leibnitz is directional in style and crafted in technology. The integrated RFID protective lining let you feel secure. Slim line and still, the RFID is covered by pure ranked leather and allows you to keep all your credit card data safe and secure. Intelligent thinking and slick looks in one perfectly portable package with 9 card slots Mini, micro and standard SD card slot with cash capacity.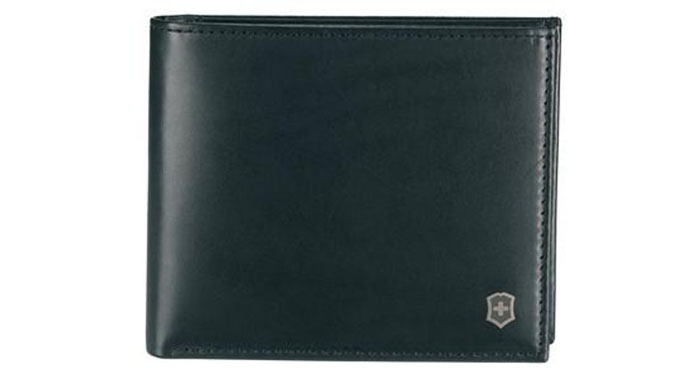 Herschel Supply Co. Charlie Wallet
With cash, and few card to make you simple, the Charlie Wallet from Herschel Supply Co. is a great call. It has immense range of color and includes RFID blocking. The slim wallet is with 2 slots on each side, with additional one in the middle for cash. This wallet holds 5cards and you come up with some folded bills as well.
Burberry Embossed Crest Leather International Bifold Wallet
Burberry comes with international classic look wallet with embossed crest leather. It's an Italian-made leather Bifold wallet with an embossed Burberry top, meant for all type of currencies. With 100 percent calf leather with polyester lining, has 8 card slots. It got the note compartment with divider, for all currencies, 2 slip pockets and handmade painted edges in Italy.
Gucci Signature Wallet
Gucci Signature wallet is stylish, typical and arrives with the desirable Gucci logo stitched. The famous G design wraps around the outside of the wallet. This beauty comes with 4 card sleeves, two slim pockets, with a bill holding area and another Gucci logo inside as well. So if you are looking for smart, stylish and for strong classy look, this wallet is just more than those.
MULBERRY NATURAL GRAIN LEATHER WALLET
The natural grain wallet by mulberry is made from100 percent vegetable brown leather. With best popular wallet style, crafted with classic 8 Card Wallet has traditionally leather and features a careful Mulberry tree design. The fold opens beside the 8 card slots, have two cash sleeves, and with two secret compartments for notes and receipts.
Fossil Ingram Extra Capacity Trifold Wallet
This trifold wallet is purely made for lot of stuff. With smooth leather to the touch, the wallet allows you to hold everything for you. It has eight credit card slots, with 4 slip pockets, one ID Window and with big space for cash. You can hold also the customers and visiting cards as well. The wallet is built to last, with one review indicating someone owned and used it daily for 15 years before getting another of the same as a replacement. It comes in black and brown, good man colors for a wallet. And it looks pretty good, too!
Crabby Wallet
It is a purely 100 percent elastic wallet to carry your important accessories. The Crabby Wallet is smooth and slim with no flaps. It can hold up to 10 cards with cash, your keys and your phone as well. It is a stylish choice with variety of colors. The strong and lightweight structure gives maximum strength in a super slim wallet. The strong elastic band holds everything firmly.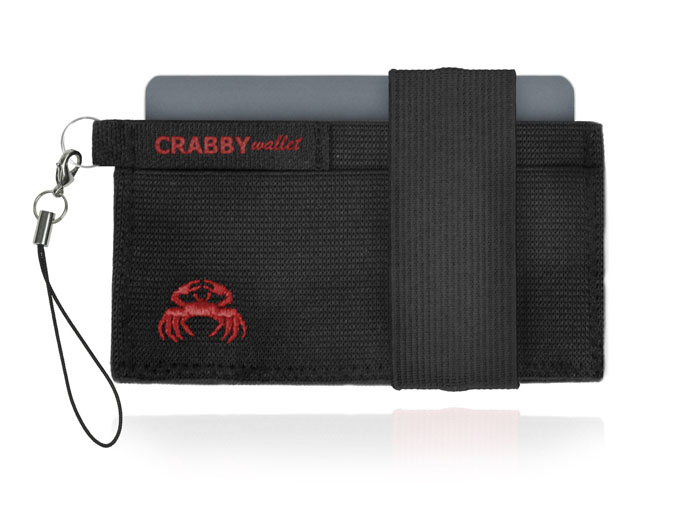 Fossil Ingram Traveler Wallet
This Ingram Traveler Wallet is a best option. The 100 percent leather wallet has 8 credit card slots, with a flip-out section for ID cards. It contains 2 slip pockets and 1 bill section. This is among the best wallet for travelling, which will hold up to the task. The quality and the look of wallet makes it a best choice.