The summer demand many things, and one of the thing is tank top for men. With the warm grip of summer fast approaching, it's the best when say good bye to heavier clothes and feel some relax. While, talking about men's tank tops for summer, there's lot more variety, style and stuff out there.
Sp it's time to have shorts, with tank top, wear whatever on the feet and enjoy the summer feast. So, among the best brands for men's tank tops are Parana Basic, The North Face, Hurley Dry Fit, Tracksmith Twilight and Iffley Road Lancaster.
Prana Basic
Prana has quickly become one of the world's premier "basic" brands, offer customers with an alternative solution to expensive tank tops. Besides being affordable, the styling is the ultimate thing. Well the summer-styled Basic tank offers a comfortable, lightweight fit due its premium organic cotton blend, without breaking the bank.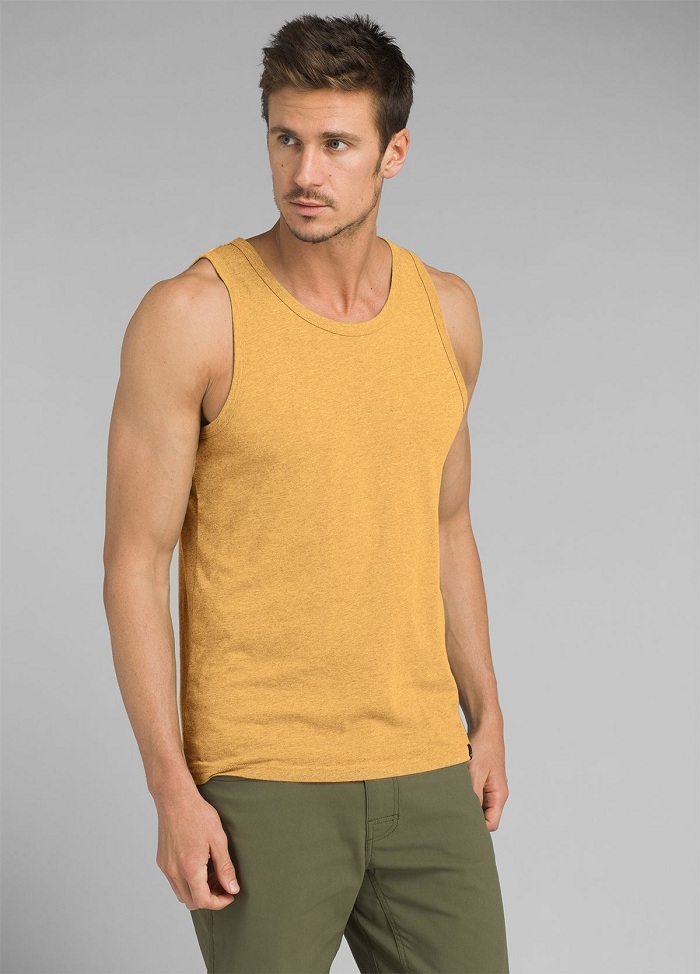 The North Face Beyond the Wall
Besides the North Face is known for its winter accessories, but the company has some best things for warm season has well. The North Face is Beyond the Wall tank is among the most favorite in men's summer culture. These tank tops are made especially for gym, and other sports activities. The Beyond The Wall has comfortable cotton and polyester blend that remains lightweight for all-day wear.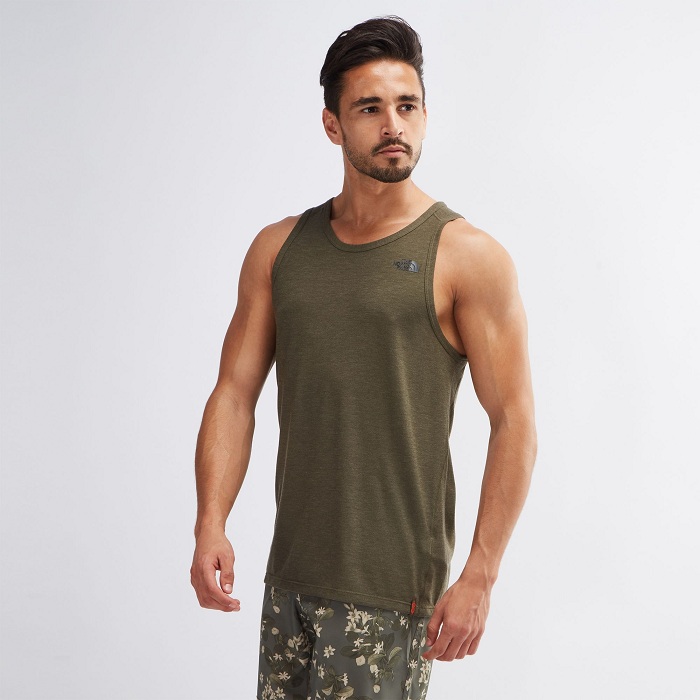 Hurley Dry Fit
It is another tank top brand, which offers a comfortable and breath able tank tops for men. The brand's Dri-FIT Harvey tank has a delicate, blocked design and lightweight, sweat-wicking fabric keep things ventilated no matter the occasion. On the other hand, the tank's cotton and polyester blend ensures exceptional comfort for those sand-filled days on your favorite beach chair
Tracksmith Twilight
In order to make the cardio-oriented experience better for everybody, the brand has introduced the Twilight tank. It honors the time-tested tradition of the Twilight Meet. The ultra-lightweight, micro mesh garment embodies the aura that surrounds race day spirit, providing competitors with the perfect moisture-wicking tank for those aspirational runs.  Besides that, a polyester and elastane construction keeps you in the running.
Iffley Road Lancaster
Iffley Road brings a more tasteful tank-top to market with the Lancaster, a classic. It's been made to perform perfectly in warmer conditions, providing adequate ventilation and an intensely low overall weight. This men's tank top for summers offers excellent moisture wicking qualities, giving you peace of mind during those sweaty summer workouts.