Ferrari is always a dream sports car for many in this world and many modifications has been done with its different model. This time, Novitec Refines Ferrari's 488 Pista and added carbon fibre and force of 791 HP. On the other hand, this German auto is specialist in customizing the cars and other vehicles. Besides the power, they redefine it with its lightweight-construction technology and the most dynamic variant of its model series. Novitec has further expands the talents of the powerful mid-engine car with a tailor-made refinement range.
Furthermore, Pista drivers can choose between versions made from stainless steel or from the especially lightweight INCONEL. Well, the same material also used for exhaust systems in Formula 1 racing.
Novitec Refines Ferrari's 488 Pista
While, coming to this powerful engine sports car, Novitec has upgraded the supercar courtesy of a subtle body kit with exposed carbon fiber parts. It is created not just to provide a greater visual impact; all of the new items have been developed in the wind tunnel for maximum aerodynamic efficiency. For the other modification, it is equipped with a spoiler blade up front extending the bumper and reducing aerodynamic lift. Whereas, the rocker panels enable a beefier side profile, as does the use of carbon fiber for the mirror caps and the triangles aft the door windows.
For the back, the company has placed a spoiler lip and carbon fiber surrounds for the round taillights. Rounding off the visual changes is the black tint applied to the side turn signals and the third brake light.
.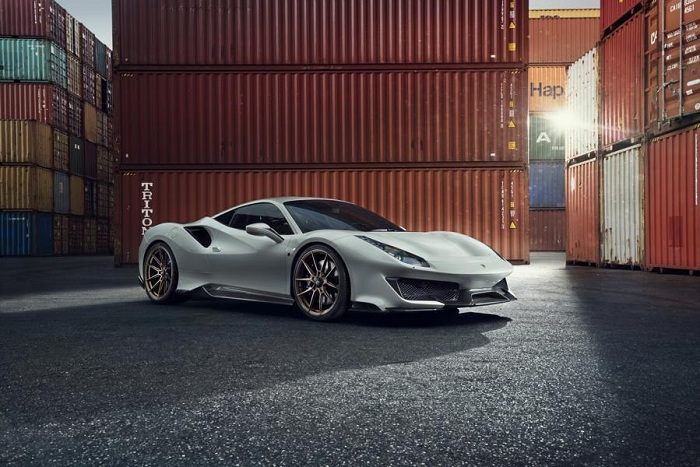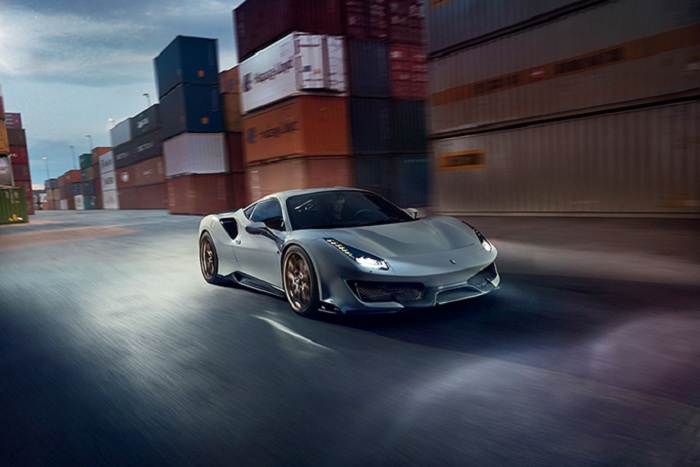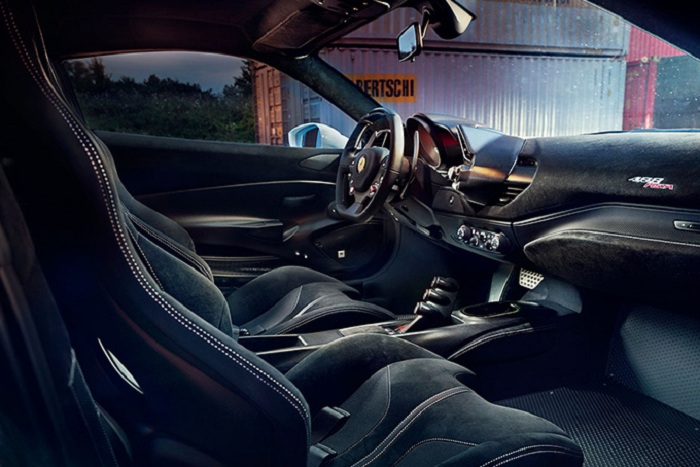 The Power
Besides that, for the wheels, they have replaced them with its own set measuring 21 inches at the front axle and 22 inches at the rear. Other than this, the ultimate changes has been done with the engine, originally, the car has a twin-turbo 3.9-liter V8 no longer develops the stock 711 horsepower and 770 Newton-meters (568 pound-feet) of torque. Therefore, Novitec has managed to lift output to 791 hp and 898 Nm (662 lb-ft). Thus it has reduced the 0-62 mph (0-100 kph) sprint time from 2.85 seconds to just 2.7 seconds. In addition, top speed has slightly increased from 211 mph (340 kph) to 214 mph (345 kph).
Lastly, the company adapts two NOVITEC N-TRONIC control modules to the engine electronics. They are there to give the engine controls with newly programmed mapping for injection and ignition while increasing the electronic boost pressure limit
.