Qualcomm has just introduced the new and innovative powerful Snapdragon 855 processor. That processor will change the technology and working of 5G smartphones. This new launch to the world of mobile technology will be the next year's biggest trends. During the Tech Summit in Hawaii the company has introduced features of its next premium mobile processor the Snapdragon 855. This is the first mobile processor to support multi-gigabit 5G, and is one of the first chips built on 7-nanometer architecture. The Snapdragon 855 also features advances in AI processing and graphics ability.
The smart and innovative chip will be the core part in the first wave of 5G phones. Qualcomm has said this new platform will support "multi-gigabit" download speeds on 5G networks. Qualcomm president Cristiano Amon said, "5G will lay the foundation for SmartPhones, later cars and virtually every electronic device that will be connected."That first step (SmartPhones) is getting to us in the first half of 2019."
Features
When talking about 5G, the Snapdragon 855 processor is enthralling because it mainly relies on a new, built-in X24 LTE modem. Previously it talked about Snapdragon X50 5G modem. The X50 enables millimeter wave support for transfers over recently opened mmWave frequency bands, which provides up to 20 times faster average performance than current phones and networks.
On the other hand, The Snapdragon 855 processor will also support Wi-Fi 6. This will bring more and more speed. The new CPU will also support mmWave Wi-Fi through Qualcomm's 60 GHz platform, an industry-first 802.11ay-based offering that can boost speeds up to 10 Gbps.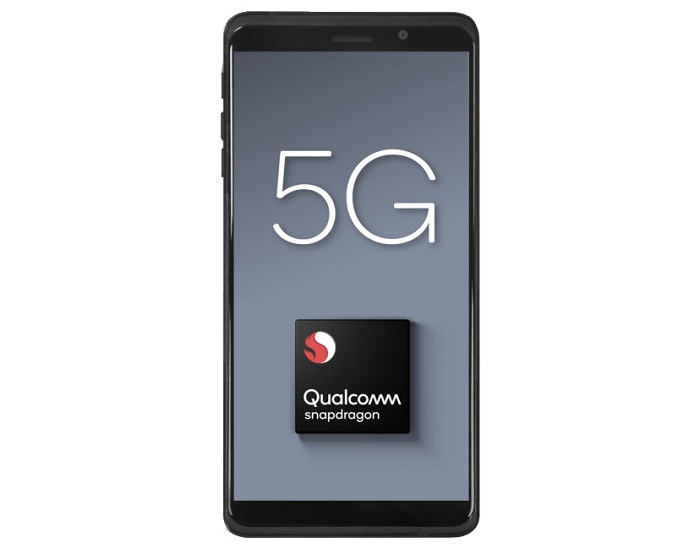 Performance and AI
While coming to performance and artificial intelligence phenomena, the Snapdragon 855 processor promises these improvements as well. Talking specifically, the Kryo 485 CPU is supposed to be 45 percent faster than the earlier Snapdragon 845. While the new Adreno 640 GPU will provide up to 20 percent faster graphics.
Qualcomm also continued to work on its AI-processing ability as well. The Snapdragon 855 processor is in built with the company's 4th generation multi-core AI engine. The processor is capable of more than 7 trillion operations per second and offers three times the AI performance over the 845.