Land Rover recently performed one severely dramatic stunt. Starting with the 7-mile Tianmen Mountain Road, a Range Rover Sport climbed 999 stairs at the famous Heaven's Gate landmark in China. That's when the real work started. The spunky little Range Rover performed the feat at a 45-degree slope.
Land Rover and its luxury SUV brand Range Rover are famous for coming up with dangerous but surely thrilling stunts to promote its products.
Range Rover Climbs 999 Stairs
"I've experienced Formula E, Formula 1 and won at the 24 Hours of Le Mans, but this was, without doubt, one of the most difficult driving challenges I've ever faced," said Ho-Pin Tung, the Formula E driver who performed this risky stunt.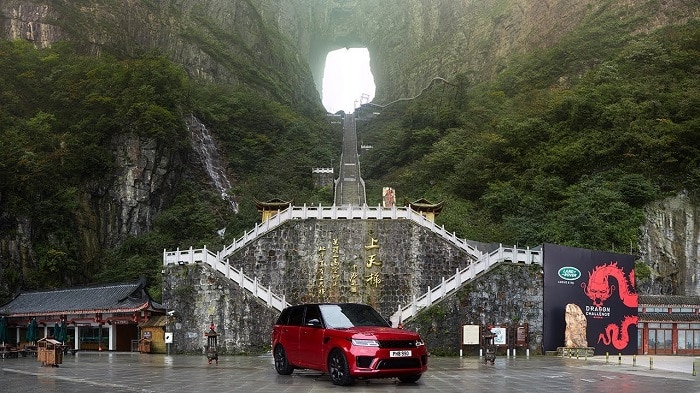 While this might sound foolish and it is to some extent, there's a reason for Land Rover's insanity. The automaker is all about building SUVs that actually live up to performance expectations, particularly when it comes to crossing difficult terrain.
But after all of this, another interesting thing we all wanted to know is how they got the car down? After that dangerous 45-degree incline and perch at the top of the Heaven's Gate, Tiānmén Shān?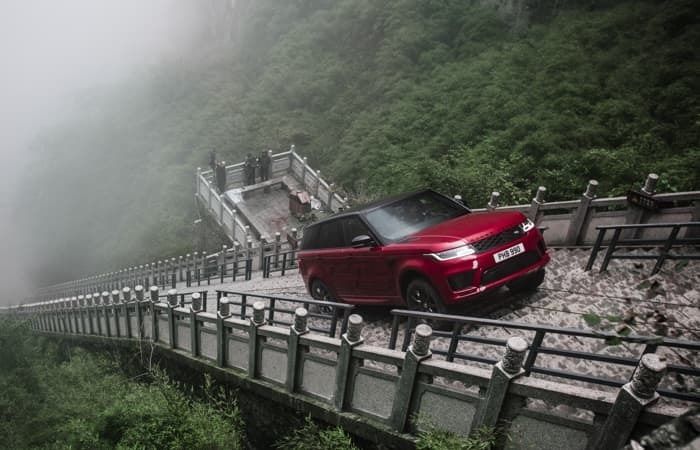 Some of the proposals in the office recommended a helicopter airlift as the military aircraft have flown through the mesmeric natural gateway before, formed after two cliffs collapsed into each other. We finally got an explanation from the team of Land Rover experts who masterminded the stunt and named it "The Dragon Challenge."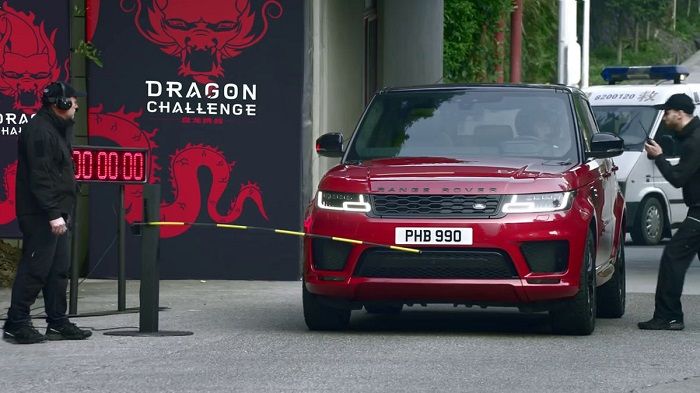 "The RR Sport was reversed slowly down the steps in a controlled way using the safety cables," said the Land Rover spokesperson.