If you're interested to buy a simple mouse that can easily perform both of the tasks i.e office work and gaming, the Razer Deathadder V2 is an ideal option. It is a modest gaming mouse that runs as strong as it sounds. The traditional and simplistic layout of this mouse makes it fit right in on both an office table and in the regular gaming area. The angled shape delivers your hand and wrist support at a more natural angle, making it easy to use for long periods. Checkout the Razer Deathadder V2 review.
Like it's sibling the Razer Basilisk X Hyperspeed Gaming Mouse, the DPI sensitivity selector buttons sit beneath the scroll wheel and are even with the body so you won't unintentionally click them when moving your hand or moving the mouse.
Razer Deathadder V2 Review
The bottom of the mouse highlights two plastic feet that make the entire system drift silky smooth across just about any mousepad, sewn fabric or solid plastic. The mouse is much lightweight as well, making it likely to decrease hand and wrist tiredness if you're working long hours on a scheme or marathoning Apex Legends series. 
If you're interested to introduce some RGB details into your gaming settings, the Deathadder V2 has two distinct lighting choices: the scroll wheel and the Razer logo. You can pick from a huge 16.8 million colors and customize lighting themes in Razer's Synapse 3 desktop app.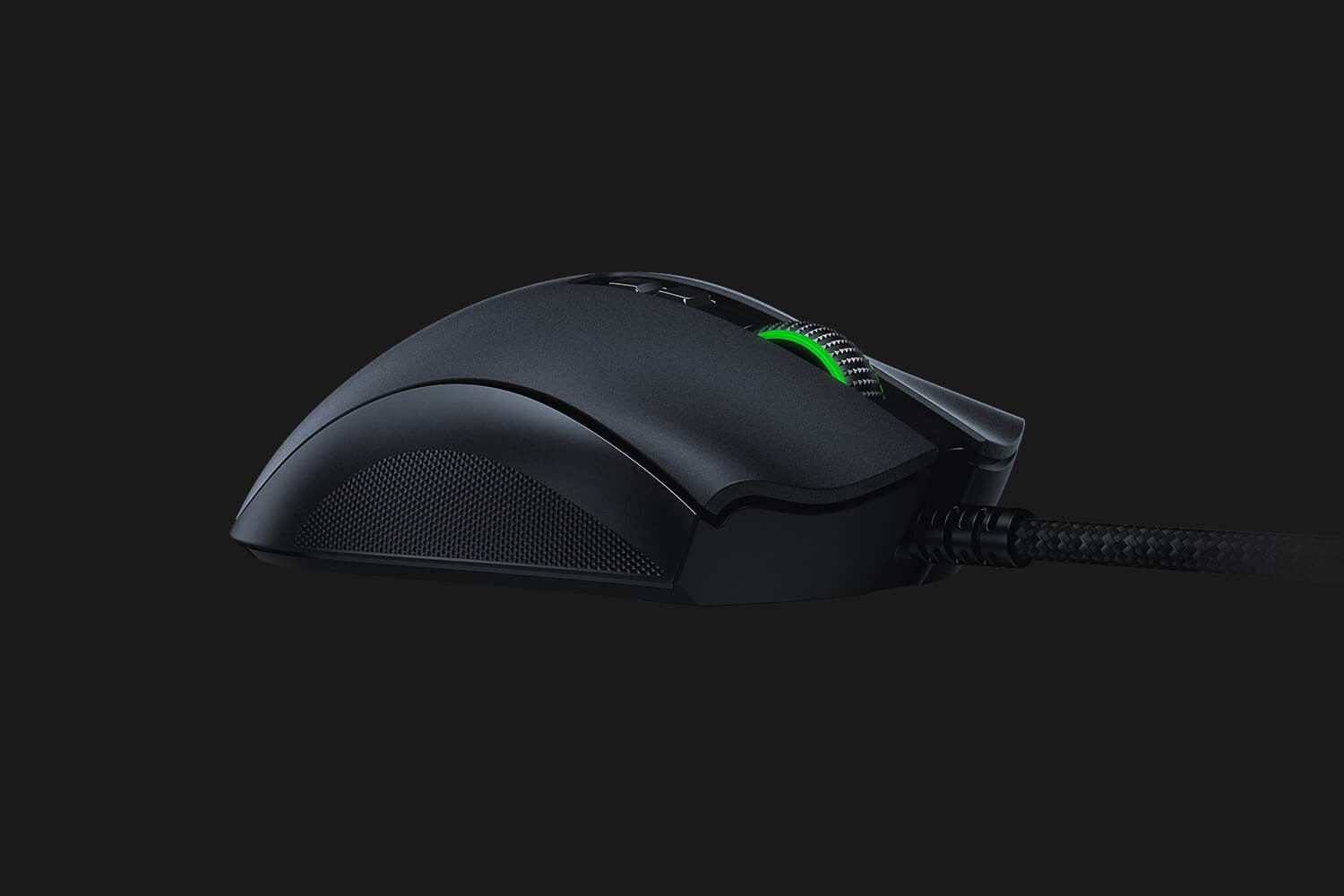 There are five distinct effects you can pick from in the Quick Settings: Breath, Static, Reactive, Spectrum Cycle, and Audio Meter. If you want further customization choices, you have to download the Chroma Effects module separately.
Besides color and lighting, you can customize up to five distinct DPI settings, including various sensitivities for the X and Y-axis movement. This is suitable for anyone who uses a mouse and keyboard for CAD plans or digital design as well as long-range in-game sniping.
The two side buttons can be remapped with both mouse and keyboard inputs. This gives choosing weapons or skills in games as well as reloading and crouching much more comfortable.
Price
It is available with a price tag of $69.99 (£54, AU$104).