In Europe, England is considered to be the home of shoe-making. And The Northampton was once the shoe-making capital of Europe, with around 2,000 individual manufacturers. Coming to the manufacturing technique of these British shoe brands, they have got the unique shoe-making methods. The upper part of the shoe is shaped over the wooden last and fastened on by sewing a leather, linen or synthetic strip. That is known as the 'welt', to the inner and upper sole. The sole is then attached to the welt of the shoe by some combination of stitching along the edge of the welt and sole itself and a high strength adhesive like contact cement or hide glue.
Well being the home of shoe-making, The British shoe brands possess the best art of shoe making. Still in Europe, British shoes design considered to be proper formal and sophisticated.
Grenson
With a history spanning back, Northamptonshire-based Grenson has kept the lion's share of its production on British shores for more than 150 years. This brand is best known for its classic brogue designs. And these shows were worn by everyone from Cary Grant to Fred Astaire. The firm was also the first producer in the world to use the Goodyear welting construction method. Now, Grenson continues to turn out high-quality men's shoes, as well as a line of minimalist sneakers.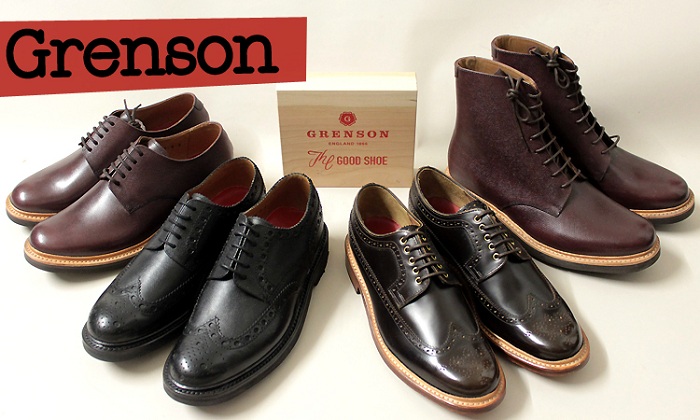 Church's
Continuing the British tradition of innovation, in 1881 Mr Thomas Church was the first to produce differently shaped left and right shoes. More than a century, Church's continues to be the trademark of a well-shod man, entering the hall of fame of brands preferred by James Bond.  Alongside whether it's the firm's supple leather Oxford or Mod-ish Chelsea boots, Church's remains one of the most stylish ways to punctuate any outfit.
George Cleverley
Pushing back against the culture of low-quality, mass-produced footwear, George Cleverley still makes most of its shoes by hand. Alongside the average ten pairs of shoes the brand makes for its select clientele each week. This brand also produces a no-less-handsome range of ready-to-wear styles, which includes immeasurably stylish monk straps, built using the finest leathers.