There are plenty of brands that offer casual fall/winter shirts. Everyone has their best brands, which they prefer to wear in every season. But as the season changed and temperature is dropping, the type of shirt becomes more vital. It's is not just for the looks, but the shirt which make you and feel you warm in chilly season are the best one. You might be heading down the bar or you're looking for something less formal to wear to work. So, make sure casual shirts are the best option this fall.
Casual shirts are so easy to buy because you often don't need any kind of formal measurement to know what size will be best for you. But here are some of the styles, from which you can chose the make you warm this season. Besides the brands, we suggest you to have such kind of shirts for greater causal outlook.
Long Sleeve Shirts
For the cooler months, the check long sleeve shirts are just right to wear. You can roll up the sleeves, if you want to have more casual look as well. They can be easier to add a longer sleeve shirt into most outfits. Suits work best with longer sleeves. The long sleeves have best in fall, autumn season. They might be check or slightly less checked but they do look best in a longer sleeved design.
Grandad Shirts
These shirts are designed without the collar. Quite simple but unique enough to have men all searching for the right one for them, well might be a grey Grandad shirt with a pair of lighter pants will work well into the autumn. This design has seen a huge rebirth in the last few years. This type of shirts design is perfect and since then it's become popular for men in casual and smart outfits.
Lumberjack Shirt
These are a great selection in casual shirts. If you're looking for a shirt that you can wear casually all autumn or winter and then through the rest of the year then a Lumberjack is a best choice.  With such shirts you can wear a pair of selvage jeans and a pair of boots.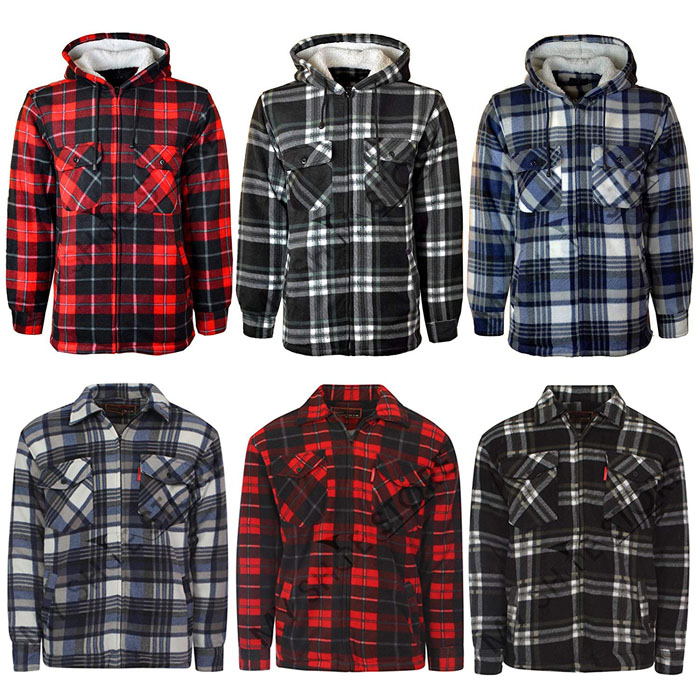 Men's Denim Shirt
The denim shirts have the best and special place in men's casual fashion. They can keep you warmer in the fall/ winter and look perfect for any kind of casual style. While they are perfect for every time, but at night you can use it with a pair of dark jeans. There's no reason to fear double denim. If you wear it right you can have a great outfit and the double denim will only compliment it. Well for a suggestion, you can have this shirt with black skinny jeans and a pair of smarter trainers. The Denim shirt also doesn't have to be blue all the time.
Oxford Shirt
The oxford shirts are the ideal addition, when it comes to the collection men's casual shirt collection. If you haven't had one then you should seriously consider this versatile item. The Oxford shirt is the only one to still be worn today. You can spot an Oxford shirt because of its fabric. The design blends two different strands of thread that are woven in a basket weave fashion. From the Kennedy's choice this shirt of perfect for casual wears
Checked Shirt
The other best option in fall is the checked shirts, which are meant for casual dressing.  These check shirts suit almost with every outfits. Such shirt design also goes really well, if you wear check shirt over a plain white top and look good. Paired with jeans and your favorite's shoes, you will have warm cozy look.