As the technology is making progress, every product is getting blessing from it. So are the new sneakers, now they have lot more features besides the style. The waterproof sneaker for urban adventures becomes the hot choice as the summer is on the edge. When it comes to modernized footwear, the companies like Nike, Adidas, and Vans are best in business. They are leading the charge for functional, purposeful, and stylish shoes. Now besides that, the durable and functional fabrics make them the perfect urban adventure choice.
When talking about the best waterproof sneaker for urban adventures. It includes Nike Classic Cortez Nylon OG, Vessi Cityscape, Adidas Ultraboost All Terrain and Under Armour UA Verge 2.0 GORE-TEX.
Nike Classic Cortez Nylon OG
Nike brings its vintage sneaker into the land of technical outerwear with the addition of water-resistant uppers, lightweight nylon, and traditional lacing. The Nike Classic Cortez Nylon OG pair is ideal for rainy afternoons, puddle jumping during your daily commute, or common, everyday walking. Besides that, the low cut silhouette of the Cortez Nylon OG gives the wearer an enhanced range of motion. On the other end, the underfoot, EVA wedge midsoles, a durable rubber outsole, and a multi-directional, herringbone pattern offer unbeatable traction during outdoor excursions.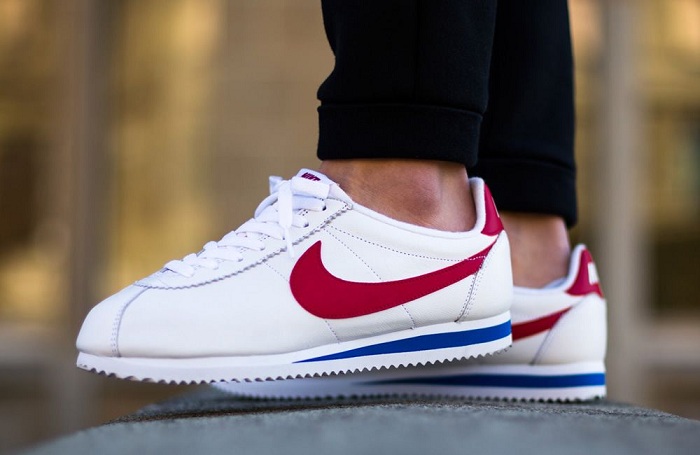 Vessi Cityscape
When it comes to comfortableness, lightweight breathable fabric, eco-conscious, and entirely waterproof sneakers, it's Vessi Cityscape. After years of research and development surrounding waterproof materials, the company took its first step into the sneaker area with its watertight and lightweight Cityscape. There are three different layers: a proprietary adaptive stretch knit on the outer layer, a nano filtering and moisture-wicking core layer, and a lined inner layer that promotes soft, long-wearing comfort.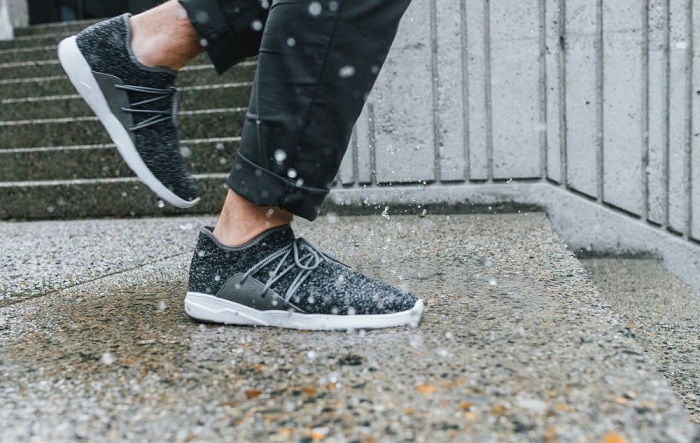 Adidas Ultraboost All Terrain
Adidas Ultraboost All Terrain is the product of wide knowledge surrounding the company's tried-and-true lineage. To prepare for the predictable presence of moisture during the daily travel, Adidas has introduced the All Terrain with water-repellent sneakers. The shoe's high collar gives you extra reinforcement where you need it most. Besides that a bendable outsole provides adequate grip whether the terrain is slick or sticky, giving you peace of mind regardless of the elements on your route.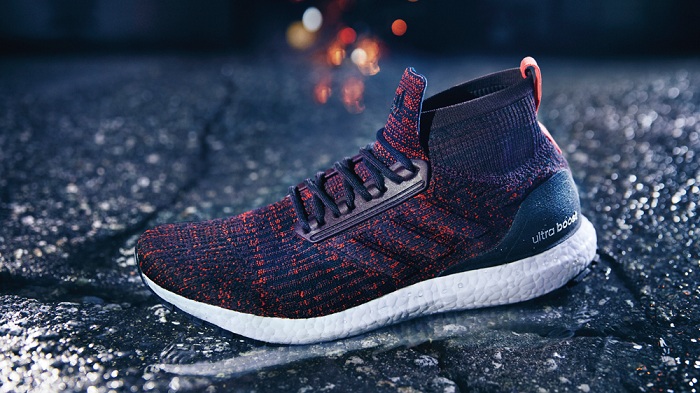 Under Armour UA Verge 2.0 GORE-TEX
The Under Armour UA Verge 2.0 GORE-TEX, is the sport-oriented manufacturer sneakers, taking a step into the realm of weather-ready footwear. The shoes are 100% waterproof GORE-TEX upper to keep the moisture-free for the majority of your outdoor excursions. Other than the breathable variation are outfitted, it has quick-drying textile uppers that are both lightweight and durable. The shoe has charged foam pucks in the heel and forefoot provide adequate comfort and cushioning for outdoor travel. It has feather-light EVA foam midsole, and Michelin outsole to protect from slippery terrain.