Well, 2020 Land Rover Defender U.S version has been released with price and specs details. Ultimately, this is best cross road SUV with more features and control. Debuted at debut at the Frankfurt Motor Show 2019, the SUV comes in 2020 Defender 90 three-door and 2020 Defender 110 five-door versions. Besides that there is an optional mild-hybrid gas engine and plenty of off-roading ability.
The company has created a modern vehicle while keeping it true to its roots as an exceptionally capable vehicle.
2020 Land Rover Defender
The designers have given the new 2020 Defender a futuristic-retro look. It's there to prove the controversial with enthusiasts, though the slab-sided aesthetic and externally-mounted spare wheel. Besides that, there is choice of 3 doors or 5 doors. Land Rover offers both Defender 90 and a Defender 110, though the short-wheelbase former will trail the latter in US dealerships.  On the other hand, the Defender 110 will come in Defender, S, SE, HSE, X and First Edition versions.
While, speaking of the fantastic design and look, it is the first SUV to be offered with an optional factory-fitted Satin Protective Film. And a PU-based wrap that's designed to be easier to repair than regular paint should it get too scratched. Other than that, for exterior colors, it comes in Pangea Green, Fuji White, Eiger Grey, Santorini Black, Indus Silver, Tasman Blue, and Gondwana Stone. There'll be 12 wheel designs, from 18-inch pressed steel rims to 22-inch alloys.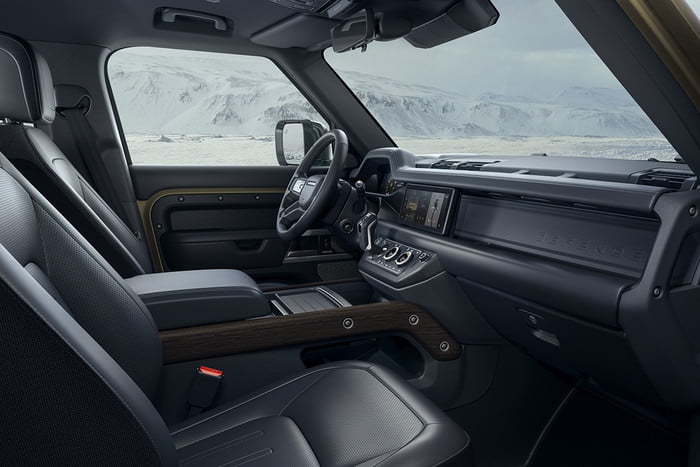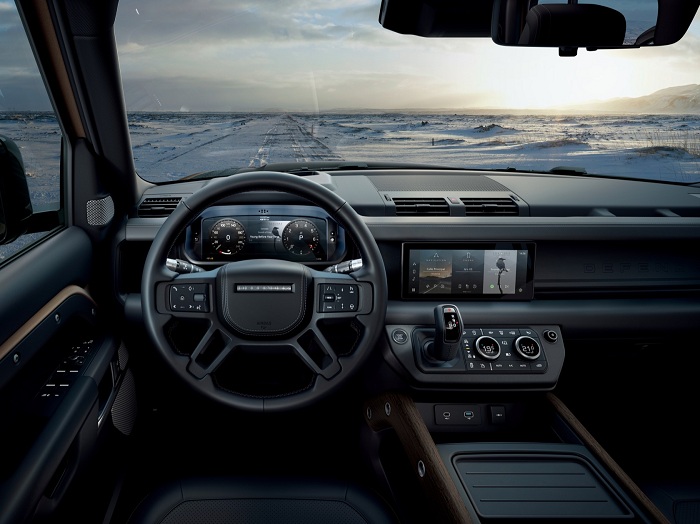 The engine
Interestingly, the Defender will have two power drive-trains the P300 and P400. One is a mild-hybrid, and both versions will get paired with permanent all-wheel drive. Coming to prices, in the US, the Defender 110 will start at $49,900 for the Defender P300, rising to $53,350 for the Defender S P300. The 2020 Defender SE P400 will be from $62,250, while the HSE trim starting at $68,350 and the First Edition from $68,650. The top-spec 2020 Defender X P400 will be from $80,000.
The first one is the entry-level 2020 Defender; it has a 2.0-liter turbocharged inline-4 gas engine, with 296 horsepower and 295 lb-ft of torque. Besides that it will uses an 8-speed ZF automatic and hit 0-60 mph in 7.7 seconds with the top speed of 119 mph. The turbo four will be offered on the Defender and Defender S trims in five-door form.
On the other hand, for a mild-hybrid, that gives the 2020 Defender SE, HSE, X, and First Edition. They are equipped with a 3.0-liter turbocharged inline-6 with electric boost. It gets 395 horsepower and 406 lb-ft of torque, and the same 8-speed automatic.
As far as the speed is concern, according to Land Rover the Defender 110 should do 0-60 mph in 5.8 seconds and a top speed of 129 mph. it seems that, towing ratings are the same, while the Defender 90 gets a 23.4 gallon tank and the Defender 110 has 23.8 gallons.