Well, this time there are two new shoes that is making an impact on the field. The first one is ALYX's Innovative Hiking Boots, and second one is the Air Jordan Basketball Shoes. Both these shoes have set the high standard in the respective fields. The Hiking Boots boasts Boast Carbon Fiber & Ripstop Nylon. While, the Air Jordan 34 basketball shoes becomes the part of performance footwear in history, raising the bar with innovative technology.
Besides that the ALYX's Innovative Hiking Boots are available for $83. And you can pay $180 for basketball shoes.
ALYX's Innovative Hiking Boots
While, speaking of hiers, they need such boots, which are light but strong and can stand any terrain. Besides that they always look for hiking boots which have best grip and solid ground base. Therefore, the1017 ALYX 9SM Hiking Boot comes off as an interesting take on contemporary outdoor footwear. Besides that, the shoes features carbon fiber accents throughout. Within the shoe's more stealthy iteration, it has nubuck fabrics, ripstop nylon, and a durable Vibram sole, helping wearers to tread the urban environment with ease.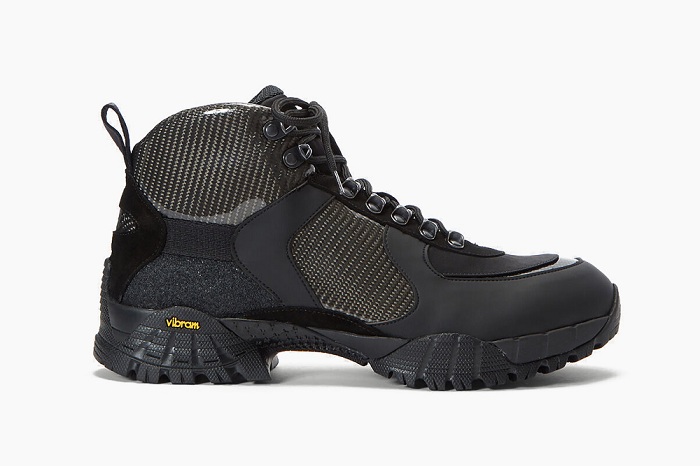 Air Jordan Basketball Shoes
On the other hand, the futuristic sneakers feature. Working alongside the Eclipse Plate is the forefoot Zoom Air unit, giving you bounce and lateral support. The extremely lightweight Air Jordan 34 will be the part of many athletes in NBA season as well.
Accruing to the company, the revolutionary Eclipse Plate, which forms a cove for easy compression, allowing you to be more explosive on the hardwood floor, especially when you jump for a loose ball, sprint down the court, or cut to the basket. And by allowing you transition smoothly from mid-foot to forefoot, it gives you ideal control and stability.