There are a huge number of benefits to Rooftop Camping Tents which are not associated with the ground tents. Initially they can fix on the top of your vehicles, you can a have view besides that it also protects you from many other things. So, the rooftop camping tents raise you off the ground and out of the reach of the effects of flooding and wandering woodland creatures.
Coming to the rooftop camping tents, there are number of brands which offer these tents. And among them the below list tents brands are not only inexpensive but best in business.
Yakima Skyrise Rooftop Tent
These Rooftop tent is famous budget-friendly rooftop tents on the market. The Skyrise tent comes in different sizes. It's designed for 3-to-4-season camping, has a 2.5″ thick foam mattress built-right-in, and can be attached or removed with the vehicle. These tents have compatibility with the brand's SpeedClamp Universal Roof Rack. It's also compatible with a wealth of the brand's accessories, including an annex expansion room, their kayak rack, and so much more.
Tuff Stuff Ranger Rooftop Tent
Well it is quite roomy and cheap option is Tuff Stuff Ranger rooftop camping tent. These tents are the only one that comes in standard room and change room. Tents have a 2.5″ high-density foam mattress, a folding ladder, an all-aluminum frame, and its own universal roof racking system. They are water-, mold-, and UV-resistant, so you can stay safe and comfortable in any weather.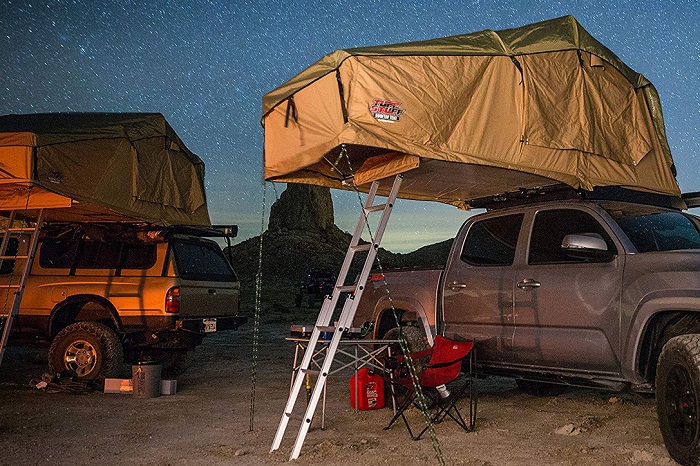 CVT's Mt. Rainier Rooftop Camping Tent
If you are looking for more expandable soft-sized, just have the CVT's Mt. Rainier rooftop camping tent. It has a baseline format that's good for 3+ sleepers at any given time. And even the cheapest model comes with an included annex/changing room. The outer is also resistant to mold, UV rays, and boasts weatherproofing to keep you dry in the rain or snow. That weatherproofing is bolstered by an included rainfall that features taped-seams and a PU coating to keep the water out entirely.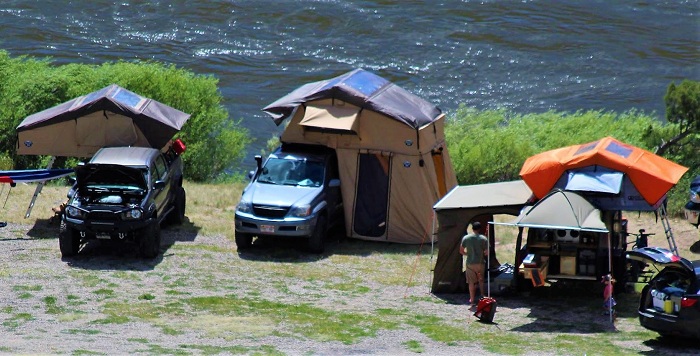 Feldon Shelter's Crow's Nest Tent
Feldon Shelter's Crow's Nest tents are designed to fit on everything from full-sized SUVs, to small hatchbacks, to classic 4x4s. They are in two sizes, with full-length roofs, this rooftop tent is resistant to weather, bacteria and wind. It has built-in ErgoCell memory foam mattress and a honeycomb cell proprietary aluminum cantilevered frame that's five times stronger than conventional rooftop tent bases.