In today's world, people are really focusing not only on the security but smart security. So, they are looking for the cameras, which have specialized specs for video and audio but can control them from anywhere. If you are conscious about your pets, or who is intruding your home in you absence or any case you need to have best home security cameras. Whether you're concerned about theft or simply want to check in on a mischievous pet, home security cameras help provide peace of mind.
Fortunately there are hundreds of companies and camera which serve the purpose. But it can feel daunting to sift through everything out there to find a good match.
Best Smart Home Security Cameras
Arlo Pro 2
It is the rechargeable indoor-outdoor home security camera and features have a lot of things. These features make it the best home choice. The Arlo Pro 2 comes with free seven-day motion-based cloud storage. It's also easy to set up and use with simple app. It has a lot of extra security features, such as a built-in siren and arm/disarm modes. The set includes two rechargeable outdoor security cameras and a base station you connect to your Wi-Fi router.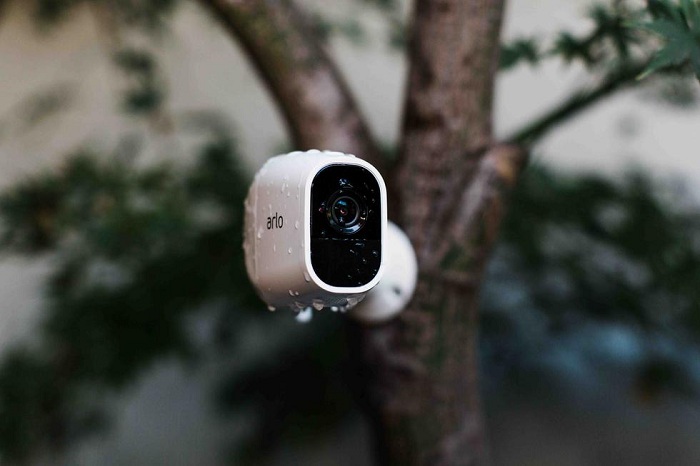 Wyze Cam Pan
The camera has HD live streaming, motion alerts, a decent app and, best of all, 14 days of free motion-based cloud storage. This Wyze camera also has a built-in microSD card if you want to go the local storage route. Besides that, it also works with Alexa voice commands, too, and has motion detection zones and the ability to listen for and alert you to special frequencies. It is considered to be indoor camera.
Nest Hello
Well, it is not only a door bell but has got a camera in it as well. The $229 Nest Hello doorbell has HD live streaming, motion alerts and person alerts. Person detection won't tell you who's at the door, but it will tell you it saw a person. On the other hand, by paying for Nest Aware cloud subscription service, you also get access to saved video recordings and facial recognition.
Nest Cam IQ Indoor
With a built-in Google Assistant speaker, Nest Cam IQ Indoor has a lot of the same smarts as the Nest Hello speaker. It has HD live streaming, motion alerts, person alerts and access to the optional Nest Aware service. Starting at $5 per month, Nest Aware offers advanced features like facial recognition. Create a database of friends and family and get alerts telling you "Molly" or "Andrew" is at the door.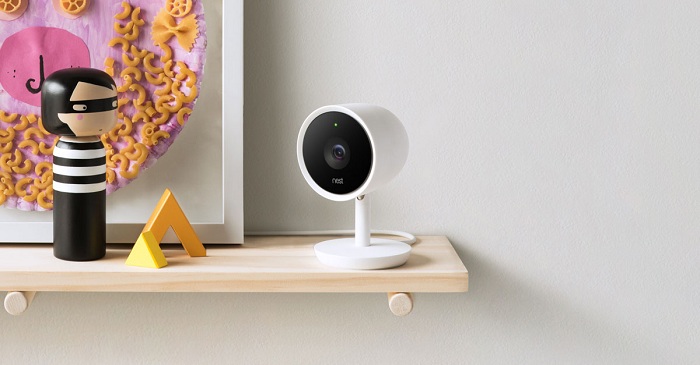 Logitech Circle 2
This camera os basically Siri voice based, with $180 indoor-outdoor Logitech Circle 2 is one of the few home security cameras that works with Apple. It works with smart home platform, HomeKit, including responding to Siri commands from a HomePod smart speaker. It works with Alexa and Google Assistant too, giving you access to all of the main voice assistant options.