Many people round the world wanted to have swim in the crystal clear waters. And for that those who can afford has made their own type of pools. People wanted to have the dream house with ideal swimming pool. But what you feel, when you got to swim in world's largest swimming pools. Wow, it sounds simple amazing. So, it about world's largest swimming pools around the world.
Well the Sharm el Sheik, Egypt and San Alfonso del Mar, Chile, have two of the world's largest swimming pools in the world are located. So get ready and make a trip.
CITYSTARS SHARM EL SHEIK
This swimming pool is located in an Egyptian resort town, the crystalline lagoon at Citystars Sharm el Sheik. It is currently holds the Guinness World Record for the largest man-made body of water with an official measurement of 23.9 acres. Incredibly, the pool was constructed in the middle of the Sinai desert and is just three miles from the Egyptian coast.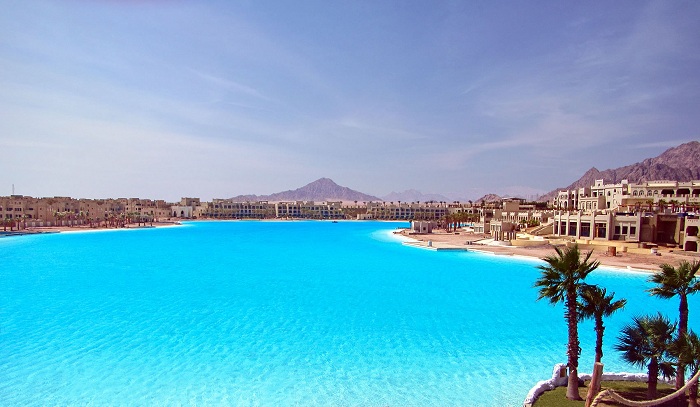 SAN ALFONSO DEL MAR, CHILE
This pool is roughly the size of 6,000 backyard pools and officially measured at nearly 20 acres and uses 66 million gallons of water.  Similar to the Citystars lagoon, the San Alfonso del Mar is filled with salt water and was built in close proximity to an actual beach.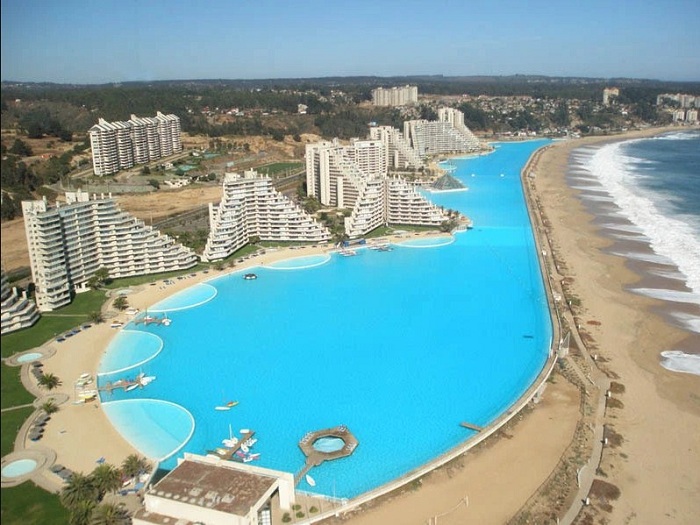 MAHASAMUTR, THAILAND
Well located centrally in elite and comfortable country club, the 17-acre pool at MahaSamutr is exclusive not just because of its size. MahamSamutr acts like a personal mini-sea for members of the country club as it can be used like a traditional beach. It also works for water sports like kayaking, paddle-boarding and even sailing.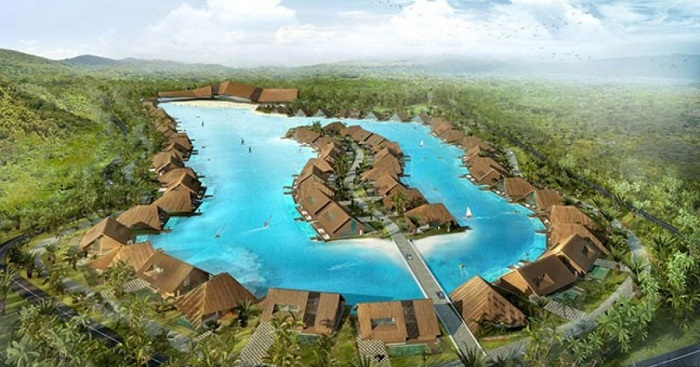 MARINA SANDS SKYPARK, SINGAPORE
Consist of the length of three Olympic swimming pools; the pool at Markina Sands Skypark is located 57 stories above ground. So the swimmers can also have the luxury of viewing the city. Since it's located so high up, it's the world's largest rooftop infinity pool in the world.