Well if you have best car, the expensive and luxury one but don't have the infotainment system up to the mark. It will defiantly   ruin your journey.  Because with the vehicle, you want the best technology systems and interfaces available, yet manufacturer features infotainment systems geared toward different drivers. But don't worry there are some must buy car infotainment systems available. Not only they help you have best sound for music but equipped with drive assistant modes as well.
These must buy car infotainment systems are considered as the essential adds on for any vehicle, car manufacturer around the world are equipping their cars with such infotainment systems to catch the customers.
Audi MMI and Virtual Cockpit
Audi's MMI interface is one of the best in the business, featuring smartly designed touchpads. While the input dials, super-smooth Google-based mapping and a virtual cockpit that allows for better customization of the layout .the screen displays directly in front of the driver. Google-based 3D mapping provides excellent, familiar context when navigating new environments, particularly in cities. Its touchpads are also very smartly designed.
Acura ODMD 2.0
Acura worked to prioritize information based on what features people use most, and making it easy to get where you want to go. The company's recently updated On Demand Multi-Use Display 2.0, appears first in the TLX sedan and the MDX three-row SUV. The strategy places navigation, backup camera views, phone, and Apple CarPlay or Android Auto into the top screen.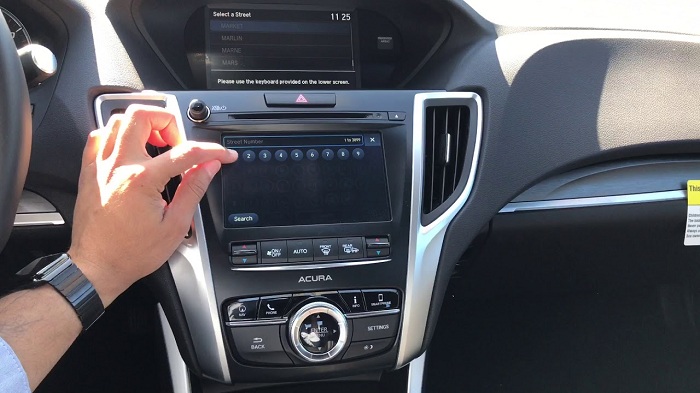 BMW iDrive
BMW's iDrive system has evolved into the smooth, stylish interface everyone expects from BMW. Its combo joystick/dial allows crisp navigation of the menus, while voice controls, its new gesture controls; first appears in the 5-Series and 7-Series. Besides that, most importantly, its overall organization and design feels like it's from a company that has learned a thing or two along the way. It has a straightforward single-point interface with the system, which can be easily augmented via alternative buttons and gestures.
Jaguar Land Rover Touch Pro Duo
Jaguar/Land Rover's newest infotainment system appears in the Range Rover, Range Rover Velar, and Range Rover Sport, as well as the new I-Pace electric SUV. Similarly, the Touch Pro Duo system, which debuted with the Velar, is both stunning and simply an excellent interface for its vehicles. The infotainment system reflects that with its clarity, ease of use, and visual appeal. In the Velar, two high-def 10-inch touchscreen anchor the system, with the upper screen divided into three panels. It includes  media, navigation, and phone. Besides that the lower screen focused on vehicle systems as climate control and the off-road-oriented Terrain Response system.
Mercedes-Benz COMAND
The Mercedes COMAND infotainment system is a classic and introduced in the early 2000'. the company revealed its new MBUX system at the Consumer Electronics Show. While the COMAND system is really showing its age, with outdated graphics, a cumbersome scrolling-tile system in most applications and no touchscreen, it does still have a lot going for it. It gives access to all vehicle systems in quick and easy manner. It also has crossover compatibility, for instance, muting the audio when a call comes in, is exceptionally well executed.