Well talking about gaming, it says Sony has no match in gaming and their equipment's. It's clearly a winner over this console generation. The company announced that the PlayStation 4 had sold more than 86 million units in its lifetime. That has beaten the PlayStation 3 and far outpacing Microsoft's Xbox One. For the last five years or more, the PS4 has been home to some of the best games ever made, and PlayStation 4 Games becomes the craze for the games lovers.
Well if you have just unwrapped your first PS4 ever, it couldn't be a better time to start building out you own PlayStation 4 games. As Sony gears up to release its next-generation device sometime in the next few years, so, it's time to upgrade yourself with the best games.
BLOODBORNE
The top in the list for PlayStation 4 games is none other than FromSoftware's masterpiece Bloodborne. The game is a more stylish and gothic horror-themed take on the game studio's legendary Dark Souls titles. And that artistic statement and it's much more friendly design ended up making Bloodborne an instant standard.
RED DEAD REDEMPTION 2
Well, the Rockstar Games has a reputation for making the most expansive and boundary-pushing open-world games in the industry. That is also a case for Red Dead Redemption 2, which took that approach to new extremes. A sequel to the Western open-world classic that defined the studio's post-GTA IV era, RDR2 is a complex game that can be as beautiful as it is frustrating.
Simple actions can be a task, the user interface is a mess, and combat and movement often feel like that of a clunky title from a past console generation. But the game's absurdly refined realism, painstakingly crafted environments, and with excellent story.
HORIZON ZERO DAWN: COMPLETE EDITION
The Guerilla Games' Horizon Zero Dawn did the seemingly impossible: it created an entirely new world. That is not based on any former piece of entertainment. They created the game with a strong and uncompromised female character. And that character is the best and most imaginative video game stories in years. The game has Frozen Wilds expansion, is set in the far future, where humanity has gone back to ancient world, and technology-less society.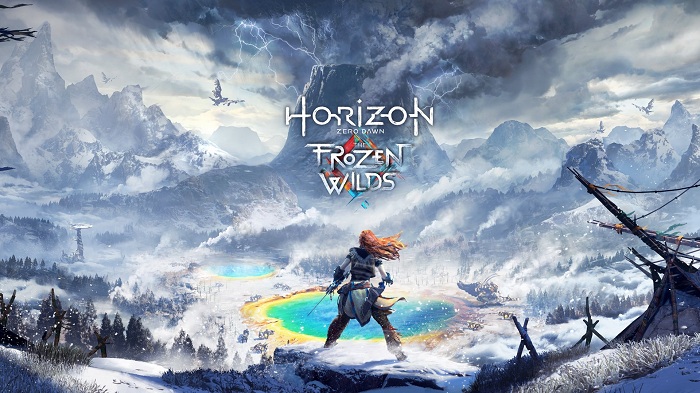 SHADOW OF THE COLOSSUS (2018)
This game comes from the famous designer Fumito Ueda's 2005 masterpiece Shadow of the Colossus. The 4K / HDR remake of the game, which came out earlier this year, has done many changes. It has reconstructed its visuals from the ground up, giving fresh life into the haunting ancient landscape and the massive colossi boss battles you engage in. The game is about a mysterious, symbolic tale of a young man's quest to revive a loved one by setting out to murder giant beasts that were present at that time.