The Body trimmers help you to control the ideal hair length. Because of the tough hair on the face and on other part of body, trimmers often require contact between the sharp edge of the blade and your skin. This can be harmful for more sensitive areas of your body. While a good body trimmer will allow you to get as close as 0.5 mm without any direct contact with the sharp stuff though.
Well, there is lot more verity and choice and it's difficult to choose from when it comes to body trimmers. Picking the right one will add another vital component to your man-grooming strategy, which needs to be a whole-body approach.
Philips Norelco Multi-groom 7100
The top of the groomer features a 3D pivoting head that provides a skin-friendly shave that nicely follows the contours of your body. Meanwhile, it has rounded blades and combs on the trimmer, and you also have five trimmer settings to choose from. Trimmer has 18 built-in adjustment settings and comes with eight separate attachments. Each is there for performing a variety of detailed work and also enabling you to trim longer beards. The attachments include a full-size metal guard trimmer, a body trimming comb, hair clipping comb, beard comb, stubble comb, and nose trimmer.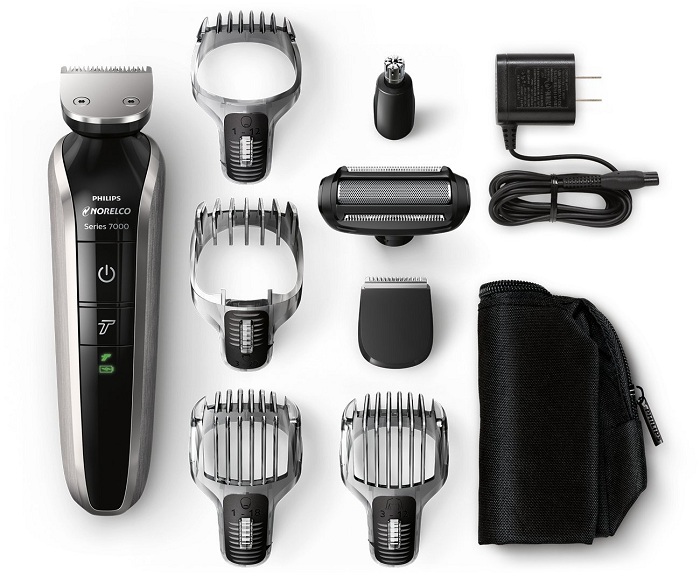 Mangroomer Ultimate Pro Back Shaver
The Mangroomer Ultimate Pro Back Shaver features two interchangeable shaving heads: one for trimming down the thicker forest of back hair, the other for regular maintenance shaving, shorter hairs, and overall smoothness. Each shaving head has a shock absorber multi-functional flex neck that allows you to follow the contours of your back at any angle. This trimmer has a sleek design with the on/off button is in plain sight in the body. The extra long handle is made to reach any area of your back, and it has a special power burst mode that allows you to get through especially thick patches of hair.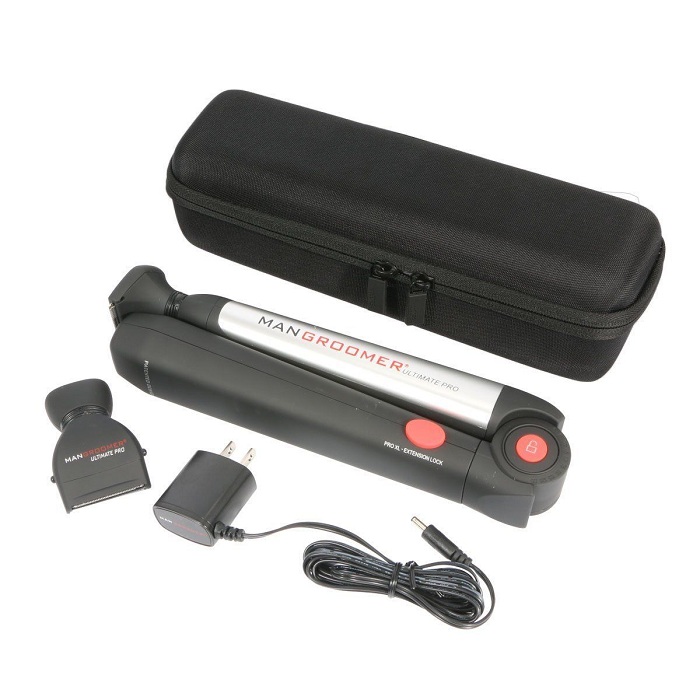 Wahl 9818 Lithium Ion Stainless Steel All-in-one Groomer
The Wahl 9818 Lithium Ion Stainless Steel All-in-one Groomer has the heavy-duty body and detachable stainless. While, the Lithium Ion Tool gives you everything you need to take care of all your grooming requirements. It has attachments includes, trimmers for the brows, nose, and ears, a detail trimmer for beards, several detail shavers for outlining and shaving, and eight T-blades for haircuts and trims. It has 4 hour run time, 2 times the torque compared to Wahl's standard trimmer.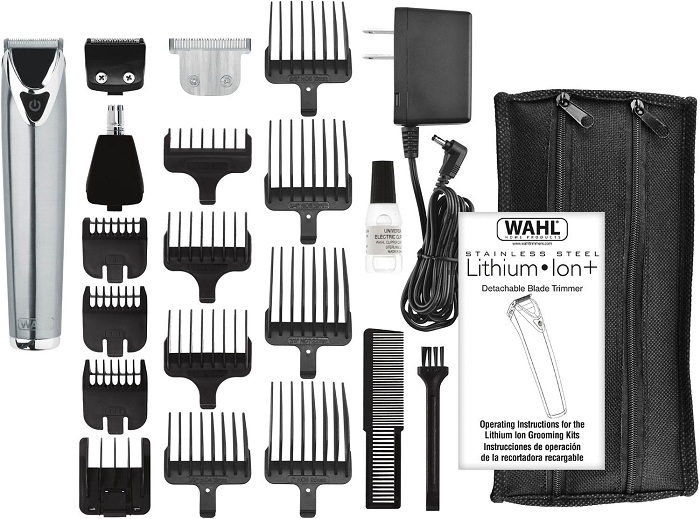 Braun Cruzer6 Body Trimmer
This is a classic body trimmer from Braun, which is hard to beat. It can handle wet or dry use and has three different comb lengths. There's also an attachment for sensitive bits, it has a charging cradle – so no need for an adapter for the razor socket. It switches easily between trimming and shaving if you're taking it all off.  It has improved safety with a small trimming element and sensitive comb specially designed for body grooming. An extra smooth wet shave with Gillette Fusion shaving technology.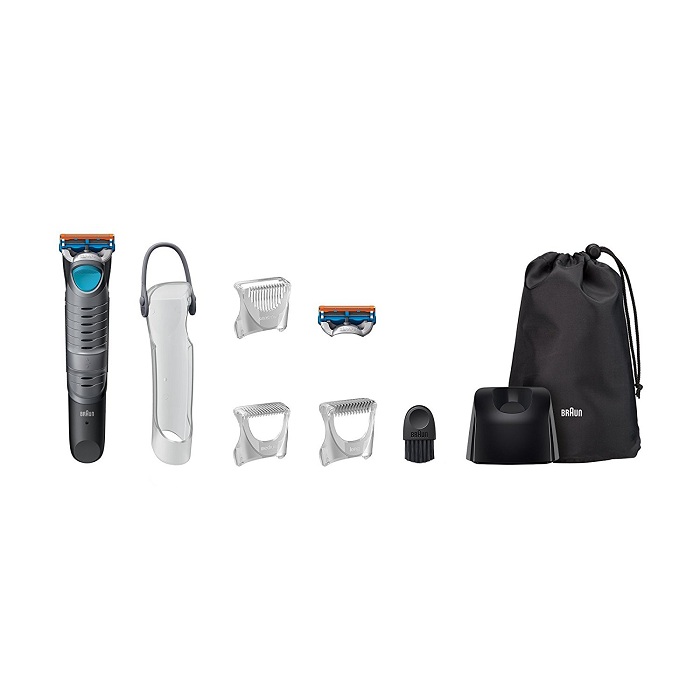 Remington PG 525
There's nothing like a best body hair trimmer that does it all and the Remington PG 525 fits the best. The Remington PG 525 comes with self-sharpening surgical steel blades that are built to last a long, long time. It has Lithium batteries that are also designed for the long shave. It comes with a body hair attachment that consists of a vertical trimmer with a comb that's adjustable to three lengths.