While wearing a wrist watch in current world is often more of a fashion picking than a necessary means. By which to measure the passing of time, but every man should have one watch if not more. Well the question is why; there many reasons a man should have a wrist watch. They're quick in a touch, they can bring an outfit or your everyday carry gear together, and they give a positive impression of awareness and togetherness to the people who surround you. After all, men have been wearing watches entire lives. We know how much of a pain it is to find a great watch. While, with so many options to choose from, it can be a real pain.
Timepiece is that, which lives on our wrist, but some time it not always realistic one. With all the options and brands on the market today, you don't have to spend a lot to have a watch that looks expensive. Now with minimum budget, you can have best of wrist watches, which really make your day great. Luckily, technology has given manufacturers the ability to manufacture and sell solid watches for a wide range of budgets.
Jack Mason Aviator Chronograph
Jack Mason men's watches offer a sophisticated look that can dress up any outfit. This chronograph timepiece is inspired by aviation. The 42 mm case is an ideal size for an everyday watch and the aviator dial features Super Luminova markings for easy reading during the day or night. The interchangeable straps allow the Aviator Chronograph JM-A102-203 to evolve with you. As a subtle homage to the Texas flag, the second hand is hit with a subtle red, white and blue marking. The watch is water-resistant at 10 ATM for comfortable wear when exposed to water.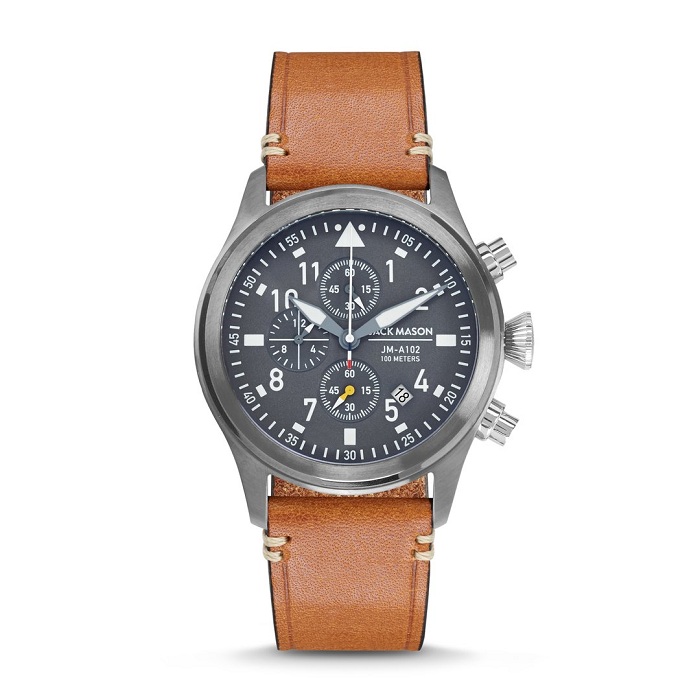 MK1
When it comes to quality watches on an extreme budget, nobody is quite as tried-and-true as Timex. And their especially handsome MK1 timepiece is certainly no exception. From its sturdy and lightweight aluminum case, its durable and comfortable fabric band and the military-inspired styling, the MK1 is likely the best watch you can get for a price this low. The aluminum case offers a lightweight feel, while providing a pop of color with its blue tinted, domed acrylic crystal dial and complementing blue with blue stripe fabric double slip-thru strap.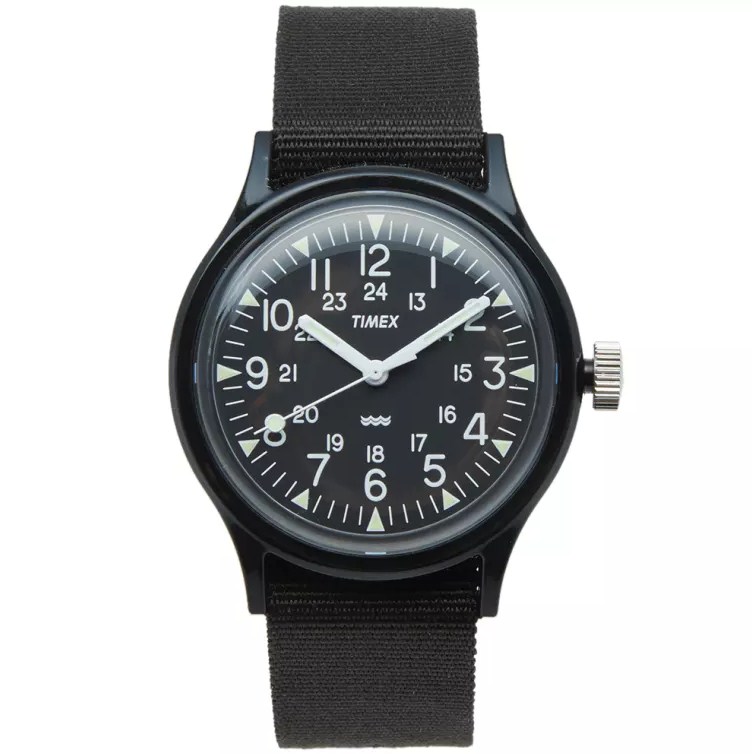 Citizen Men's Eco-Drive
This Citizen Men's Eco-Drive Stainless Steel Sport Watch captures your eye and it is sure to grab the attention of anyone else looking in your general direction. This watch is equipped with chronograph features, 12- and 24-hour time, dual time and alarm. The watch is also water resistant to 330 feet, but is not recommended for diving.
X Nokia Smartwatch
The time has been kind to consumers interested in imbuing their carry with things like fitness tracking and Bluetooth connectivity. Now, courtesy of Withings and Nokia, you can wear this remarkably handsome smartwatch for less. And that will get you fitness and sleep tracking, eight months of battery life, app connectivity, and more. Activity tracking helps you move more, feel better, and sleep better — but only if the tracker doesn't get in the way of your life. We conceived Steel to be with you for the long haul. You can run, walk, swim, or dance the night away without your phone.
Tissot Men's Classic 1853 Series
The Tissot Classic Dream is a popular family of watches that has an everlasting appeal and suits the wrist of all men regardless of individual style. With various model options available there is a watch for everyone in the range and will always be a classic quality Swiss watch. If you ever find yourself in need of a classic-looking watch that is perfect for a suit or tux, this Tissot is a really fine choice. Because, understated sophistication is the best kind of style.