Normal skin is the middle ground between oily and dry, and every man try to achieve with a skincare regimen. Well with the unexpected changes in the weather, you need a regimen that balances your skin's moisture levels. So, this is time to have men cleansers for the normal skin. So the skin remains not too dry, not too oily.
It all starts with a cleanser. So, you need men cleansers for the normal skin, which should maintain the balance. Here are some of the best men cleansers for the normal skin.
Boscia Purifying Cleansing Gel
This cleanser helps preserve the skin's natural moisture barrier, which locks moisture in while defending against toxins. It employs hydrangea leaf to remove excess oil and minimize the size and appearance of the pores. Green tea balances oil production without over-drying the skin, so that it retains its harmonic balance.
Pilot Men's Grooming Finest Face Cleanser
This cleanser gently scrubs dead skin cells from the surface of your face, then hydrates and soothes with aloe and chamomile. It also uses charcoal and clay to lift excess gunk from the pores while preserving the delicate balance between oily and dry skin.
Fulton & Roark Face Wash
In the precious game of maintaining normal skin, Fulton & Roark's cleanser does everything a cleanser should do. It carefully lifts grime from the skin using a soothing and balancing blend of oils (like eucalyptus and tea tree). Not only that, it preserves this moisture with Vitamin E and green tea extracts.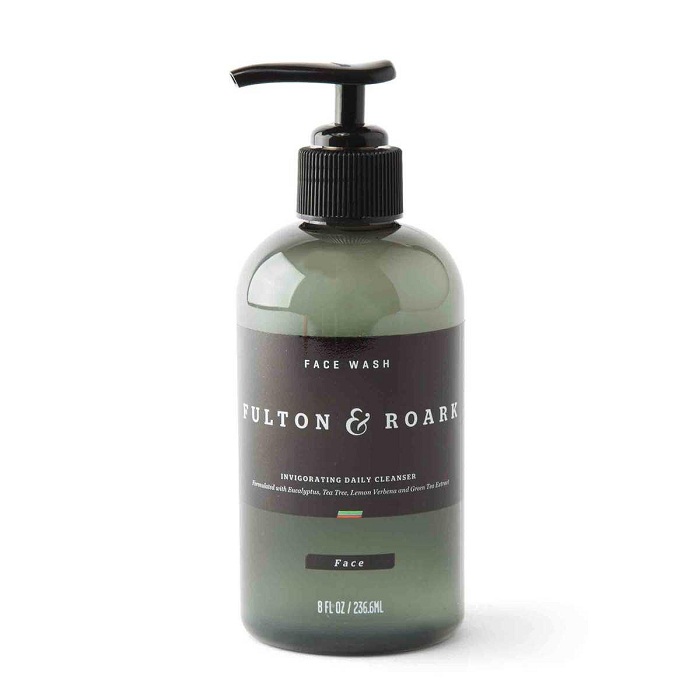 Biossance Squalane + Antioxidant Cleansing Oil
One of the best ways to prevent oiliness is, in fact, to use cleansing oil. That's because it's different from the sebum produced by your skin. Biossance's squalane oil cleanser pulls grime from the pores and gently dissolves dead cells. It also fortifies and hydrates the skin with plant-derived squalane, locking in moisture and preventing dryness in the process.