Well for adventurer or camper and hikers the resting a deserted place is common thing. But it says if you sleep well, you wake up fresh. So they all need the best sleeping pads, whether you are in camp with family and on lonely adventure tour. The Sleeping pads are a essential for any backpacking or camping trip.
The sleeping pads not only give you a comfortable surface for sleeping, but they also provide an extra layer of warmth. So, among many, here are few best sleeping pads of 2019. Pick any of it and have a restful trip.
Therm-a-Rest NeoAir XLite
The Therm-a-Rest NeoAir XLite is a hot-air balloon air mattress sleeping pad with a smooth, tapered mummy design. It delivers lightweight warmth in most of months in year due to the company's innovative Therm-a-capture reflective layer. It is extremely warm; this pad has an R-Value of 3.2, providing protection from the cold down to about 25-degrees Fahrenheit.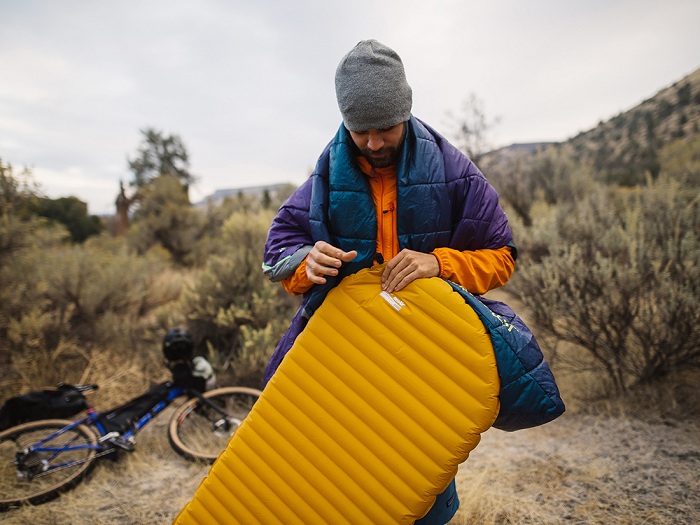 NEMO Tensor Insulated
This sleeping pad offers an inspiring mixture of warmth and comfort while remaining free of extra bulk. Using a combination of stratofiber and aluminized film, this ultra-warm pad's thermal mirror reflects radiant heat. On the other hand, its layer of insulating PrimaLoft will keep you snug and cozy all night long. Back, side or stomach sleepers will find this 3-inch pad very comfortable for sleeping.
NEMO Switchback Sleeping Pad
With a thickness of almost one inch, the Nemo Switchback is the most comfortable closed-cell foam on the market. Its uses two different types of foam in the Switchback: Denser foam that provides durability and softer foam that you lie on. Besides toughness, the Switchback is versatile and can be used as a seat pad for extended lunch breaks. Its light weight and outstanding reliability make it a top choice for long-distance hike.
Big Agnes Q-Core SLX
The Big Agnes Q-Core SLX air pad is for backpackers who want a comfortable night's sleep no matter where they break for camp. Not only does the mattress offer a whopping 4.25 inches of air-inflated comfort, but it also weighs in at a very respectable 16 ounces (regular size).  So, if you are looking for a good all around three-season performer, you can't beat the combination of comfort and weight found in the Big Agnes Q-Core SLX.