Looking for new pair outdoor sandals for summer, the best outdoor sandals should have some basic features. These basic features include designed to determine the best combinations of performance, comfort, and value. So if the sandals have such features then do be lazy and get the pair as soon as possible. The outdoor sandals are worth to wear in summer, as they are breathable and allow more air to the foot. Besides that, their design fits with every type of apparel form shorts, trousers to jeans you select.
Many men prefer to walk in the comfort of sandals, so here are the best outdoor sandals for summer. The list includes Teva Spring 2019 GC100 collection, KEEN Men's Newport Sandal, Xero Z-Trail, Chaco Z/Cloud and Bedrock Cairn Adventure.
Teva Spring 2019 GC100 Collection
Teva Spring 2019 GC100 Collection is unveiled as the company celebrated the 100-year anniversary as a National Park. The GC100, a limited edition collection of footwear pays tribute to the Grand Canyon through colors and motif. Well, the collection provides a combination of functional features and heritage details, tied together with canyon -inspired webbing that evokes the vibrant aesthetic and earth tone hues of the Park.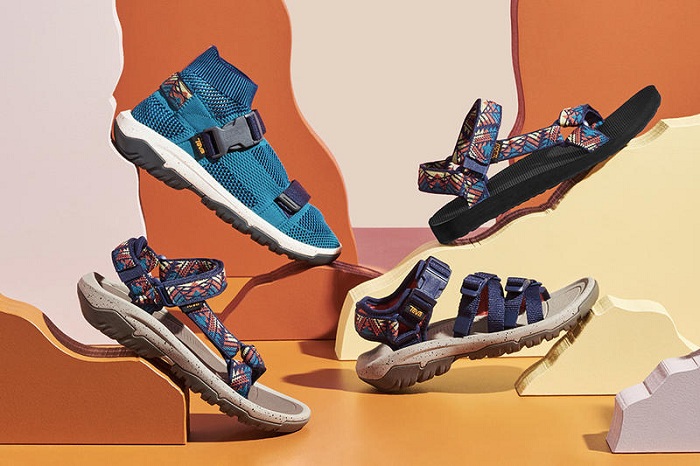 KEEN Men's Newport Sandal
The pair has newer version of this known as the H2, which is at number four below, but this one is a slightly higher rating, though not by much. This pull on sandal comes in eight different colors, and makes good use of a bungee style lace up system, that is quick and convenient to use.
Xero Z-Trail
The Xero Z-Trail is a lighter-than-air minimalist model easy to carry. The Z-Trail is an unquestionably great option if you're looking to save weight or pack space on your next big outing. Gram-for-gram, the 10mm sole and ultra-thin webbing are remarkably comfortable and capable on the trail. The pair is stylish yet has grip despite being light n weight.
Chaco Z/Cloud
The Chaco Z/Cloud is a very comfortable sandal that is also capable of handling rugged terrain. On the other hand, the outsole material is stiff and heavy but provides excellent support for long days on the trail. The high arches may not please every foot type, but that's par for the course with Chaco. You can wear on the stiff, rugged soles to floppy ones as they provide greater security and also aided traction
Bedrock Cairn Adventure
The Bedrock Cairn Adventure has a unique and eye-catching design that gives a tremendous amount of support with virtually no hot spots or pinch points. Coming to the sole, the material is high-quality Vibram rubber that holds in even the sketchiest of conditions but is also still light enough to foster that barely-there feel. It appears no compromises were made in the construction of this shoe. It is not only adept and capable in a wide variety of situations, but it is also very comfortable and low-key stylish.