After covering everything Apple announced on iPhone 11 release, we bring you a complete and honest review of Apple's iPad 10.2. The latest iPad from Apple is still reasonably priced with a comparatively large screen. Even though it is not much different from iPad 9.7 that was released last year, but this 7th generation iPad is still one of the best iPads in 2019.
We can describe this latest iPad of Apple in the three most suitable words i.e. basic, bigger, and budget. Apple promises to continue its journey of excellence from where the iPad 9.7 left last year.
A Short Review of Apple's iPad 10.2
The new 10.2-inch display that's slightly larger than the classic 9.7-inch screen size. It is also compatible with Apple's fabric Smart Keyboard Cover, which we've always affirmed to work better than usually unreliable Bluetooth keyboards, no syncing or charging needed. The keyboard and Apple pencil are sold individually as they are a bit expensive. What's notable is that the iPad 10.2 can perform all of the basics and a little more than you may realize thanks to the iPadOS update.
Design
This is the 7th-generation iPad and it confers, with a solid impression, yet the usual design that, at first shine, seems as if it hasn't modified in many years. There's an enduring aluminum shell, glass on top, and the regular home button. It comes in three colors: Silver, Gold and Space Gray.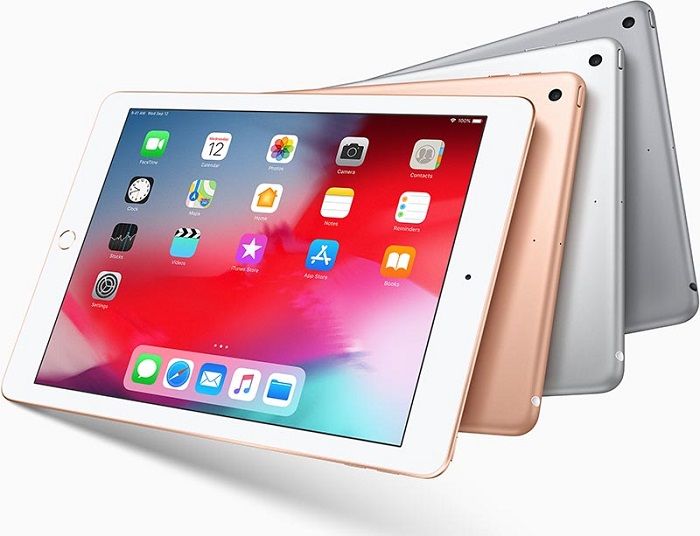 The height and width are actually equal to the larger 10.5-inch iPad Air 2019, it's just not as remarkably thin and light as the Air. The Smart Connector is the prominent perk if you intend to upgrade. It makes the iPad 10.2 the cheapest iPad to work with Apple's Smart Keyboard Cover, Logitech's Slim Combo Keyboard Case and some other accessories.
Display
The bright and colorful 10.2-inch screen allows a decent addition to the classic 9.7-inch size. What's worth noting is that Apple improved the LCD's resolution to keep the same pixel density as its iPad ancestors.
Its 4:3 aspect ratio is efficient for reading. That extra half-inch does come helpful with iPadOS changing up the home screen and pushing Split View, or if you use macOS Catalina's 'Sidecar' feature that turns your iPad into another Macbook display.
Specs and Performance
It comes with the same A10 chip and 32GB/128GB storage sizes as the last iPad but can make a little performance enhancement after additional RAM and iOS 13. The camera is not an ideal choice for a photoshoot but can be used for AR gaming.
Apple did expand the memory from 2GB to 3GB of RAM in a year, and we did notice better Geekbench multi-score outcomes: (5,921 on the iPad 9.7 vs 6,047 on the iPad 10.2). So the A10 chipset is aged but perfectly sufficient for the basic iPad. Apple throws the 2-in-1 form factor using the Smart Keyboard as a laptop substitution for some people.
The iPad 10.2 has an unvarying 8MP rear camera that helps take photos and videos. But sober photographers should rely on their smart-HDR-equipped iPhone.
Apps and iPadOS
The best edge of the latest iPadOS is its capability that allows multi-tasking with a magnificent Sidecar feature that gives your iPad a look of second Mac Monitor.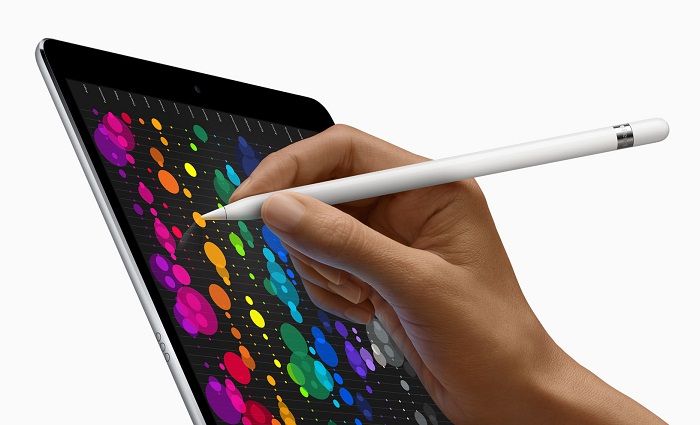 iPadOS makes multi-window app support more sound with Slide Over and Split View easier to manage, and the new App Exposé helpful for realizing all of the open apps. The biggest iPadOS change is actually one that comes with the macOS Catalina updates. It's called 'Sidecar' and it made our iPad 10.2 a fully-functional second screen when we tested it with our MacBook Pro.
Battery Life
The same fabulous 10-hour battery when browsing on the web or playing a video. We were able to get three days of occasional use out of it. Comes with a slow iPad 4-era 12W charger, but use your Mac or iPhone USB-C charger for quick charging.
It has a similar great battery life we saw in the iPad 9.7 and again rated for 10 hours of video playback or web surfing. Moreover, the iPad lasted us a solid three days with occasional use of playing games, watching documentaries on Netflix.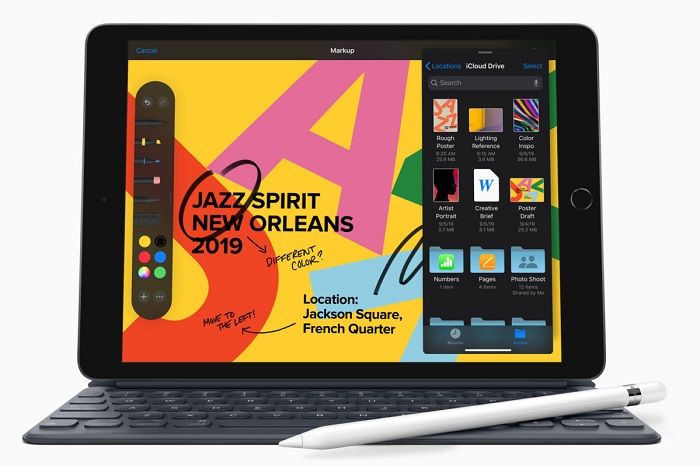 We have two news to report, good and bad based on our recharging tests: the iPad 10.2 takes forever using the included 12W charger. You have to be patient for nearly four hours to go from 0% to 100%. In an age where new iPhone 11 Pro phones come with an 18W fast-charger in the box and charge fully in a little over 90 minutes, this feels disturbingly slow.
And now the good news: when we interchanged with the 12W charger for Apple's 30W USB-C charger, (the one that comes with the iPad Pro) we were able to get much quick charging speeds. You can even use the 18W iPhone Pro charger to get back up more quickly.
Release date and Price
Announced at the iPhone 11 launch event and released September 29. The 32GB version comes at $329 (£329, AU$529) while 128GB version is available at $429 (£479, AU$689).
The Smart Keyboard Cover $159 (£159, AU$235) and the Apple Pencil $99 (£89, AU$145).