Like all aerobic workouts, you'll burn calories spinning your wheels, which can assist you to make your road toward your fitness goal if it happens to be weight loss. Because of its low joint influence, spinning can be used for remarkably long-duration stamina training. This benefit you build up stamina for events such as triathlons, marathons, and burn excess calories. So we bring the best exercise bikes to do a cardio workout at your home.
It's necessary to keep in mind that riding a bike needs a very minimal variety of movements using only your legs. It's absolutely not your best option for weight loss, but it provides a way to train strong with a very small focus on form as compared to weight lifting, which is greatly formed intensive.
Through comprehensive analysis, evaluation of online ratings, and expert suggestions, these exercise bikes are best from the rest. So get ready to ride.
Exercise Bikes to Do Cardio Workout
Exercise Upright Fan Bike
With this superbike, you can bring the feeling of outdoors inside whose fan produces cool air that makes it feel like you're driving the highway. The fan also operates as the resistance system: As you pedal faster, the bike increases resistance.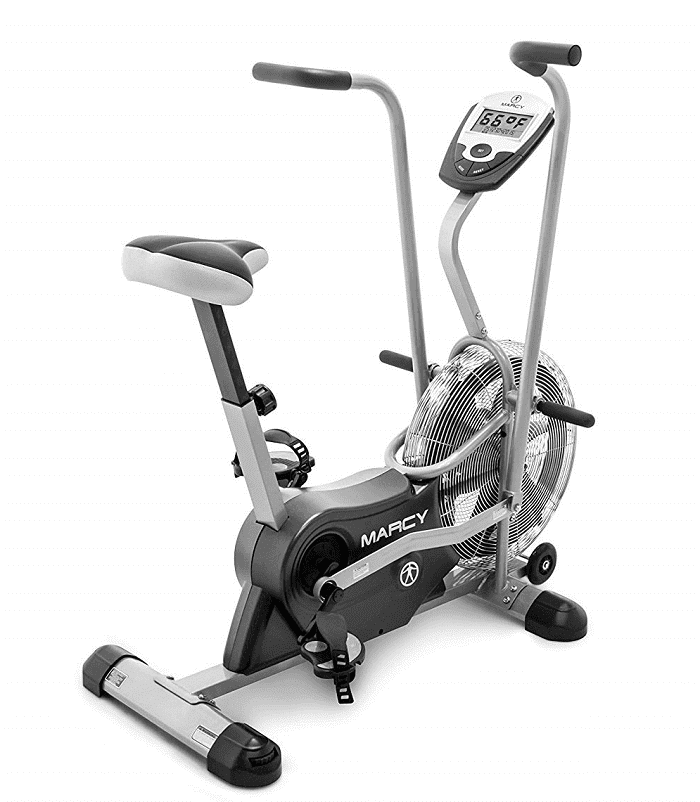 Recumbent Exercise Bike
Overall, recumbent bikes are a big low-impact choice, particularly for those doing rehab or have spine issues. This one from Marcy has eight different resistance levels that are easily adaptable by the turn off a knob and weighted pedals for greater control of your feet.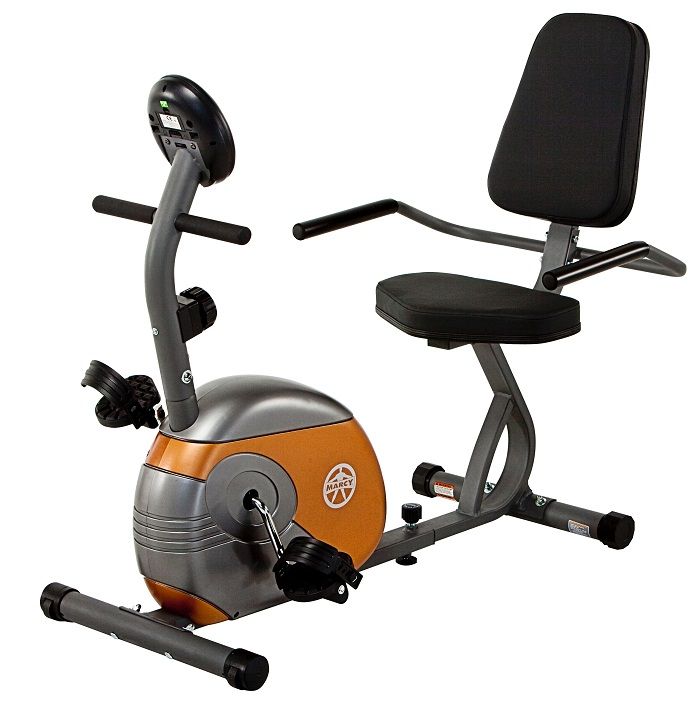 GX 4.7 Exercise Bike
Best known for its lumbar support, oversized cushion seat, this recumbent bike (fitness name for an exercise bike that puts you in a leaned position) offers to perform cardio a bit comfier. And with Google Maps-connected iFit, you can ride anywhere from the Tour of Flanders to the Tour de France without ever going outside.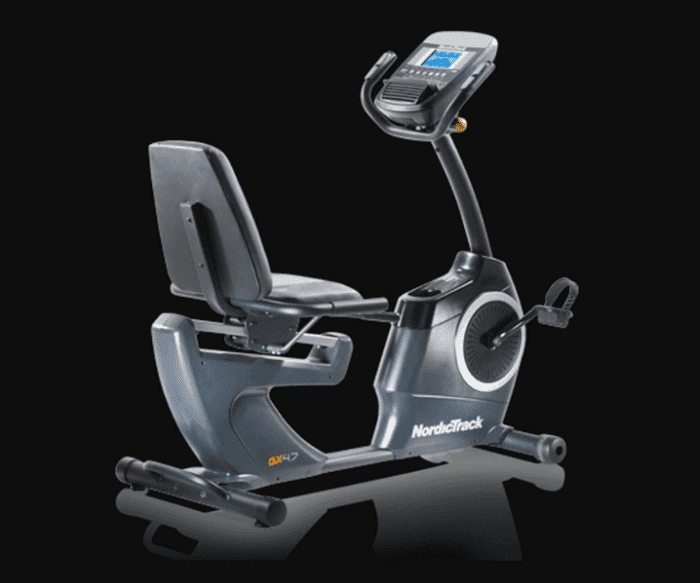 Stationary Bike
Peloton bikes are something extra, and with a crystal clear screen that can stream tons of live and on-demand subscription-based classes without ever having to take off your PJ's, it makes sense. You can also pause rides and make your metrics disappear if you want to ride at your own speed on your time, which is an exceptional choice for when you're getting used to the flow of a new class.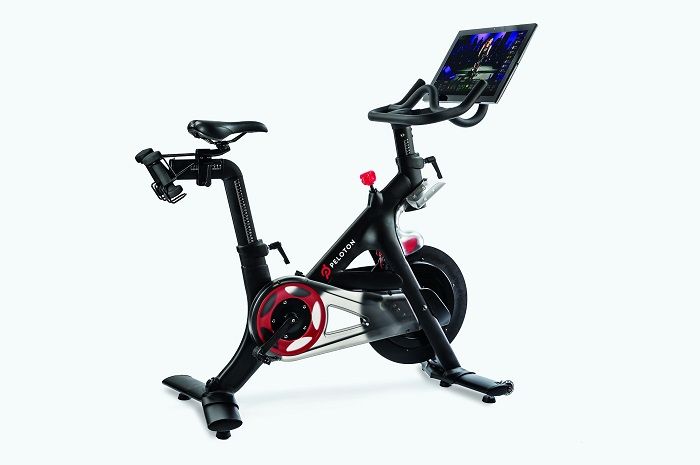 Pro Indoor Cycling Bike
Why fit the bike when the bike can be fit to you? That's what this bike would say if it could speak. With a twist of a knob, you can move the padded leather seat up, down, forward, and backward. Once placed to your desire, climb on board and tweak the ergonomic handlebars up and down as needed.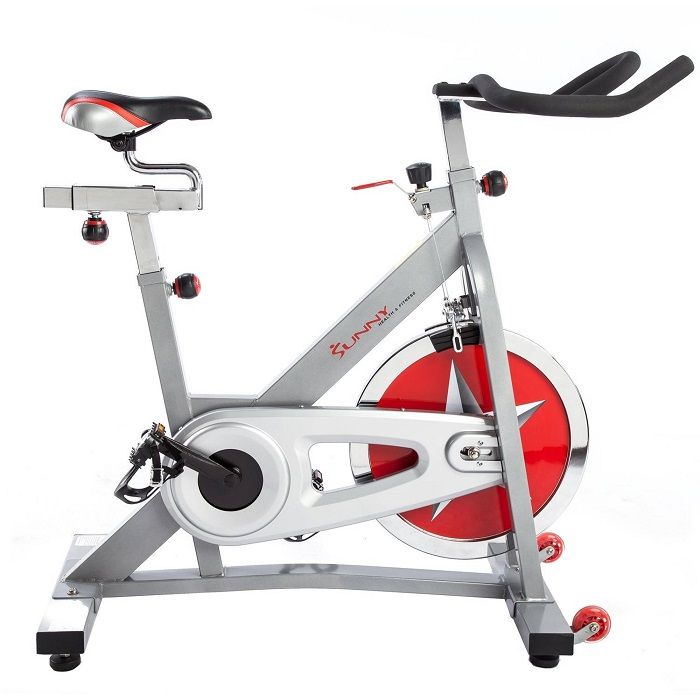 Elite Total Body Recumbent Bike
With both hand and foot pedals, this recumbent bike provides a full-body workout from the convenience of its semi-reclined seat. It also has a quick-adjust knob so you can choose between any of the eight resistance levels and a display that tracks your improvement (speed, calories, heart rate, etc.). 
Echelon GS Indoor Cycle
Using a heavy-duty flywheel and an oversized steel frame, it's convenient to say that this fixed bike was built for the long haul. Also, the 40-lb flywheel gives an ultra-smooth and silent ride so you can work in peace amongst lots of other perks like breaking a killer sweat, of course.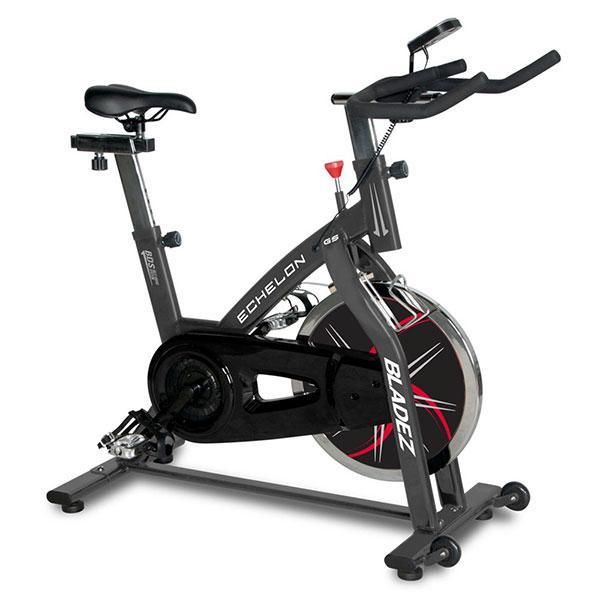 Smart Connect Bike EX1
Comparing with Peloton, it also allows live and on-demand classes, but unlike it in price. This extraordinary smart bike transforms the corner of your basement into a music concert or a group-cheering studio the moment you begin pedaling. With 32 resistance levels, the burn can be extra fruitful.