It says that there is will there is way, and if there is bike there will be definitely will have thieves. Imagine you went out for ride on your favorite bike to near store, game playing station or maybe at town city centers or at your college campus. And when you came back, you find that your bike is gone. Besides the bike is stolen, you have to face some problems while heading back. Thus, in order to avoid such situation, you need some strong bike locks.
So, in order to keep your wheels safe, you need some good and heavy locks that should protect your bicycle from being stolen. Here are some world finest and newest bike locks that can help your bike to keep off hand from the thieves.
TiGr Mini and Mini Plus
The TiGr's mini and mini+ locks are a best choice for bike users who are looking for a sleeker and lighter in weight to heavy traditional U-lock, without compromising on the safety of the bike. Whereas he mini plus  is Sports biker's  option for the best locks, with its smarty looks, design, weight and modern mechanism makes the lock best pick for bikers.
Kryptonite Evolution Mini-7
Kryptonite's locks are known as the one of loyal and trustworthy in locks selection for cyclists. Now without surprising, the company has introduced a "New-U Evolution Mini-7" to maintain its security status.  This new lock is The Wire cutter's current favorite replacing the older version with more strength and reliability, it has ability to resist stronger against bolt cutters, lock is the lock's 13mm hardened steel chain up strong enough to counter all but the most determined bike thieves, this new lock is pretty affordable as compared to other locks with a similar level of security.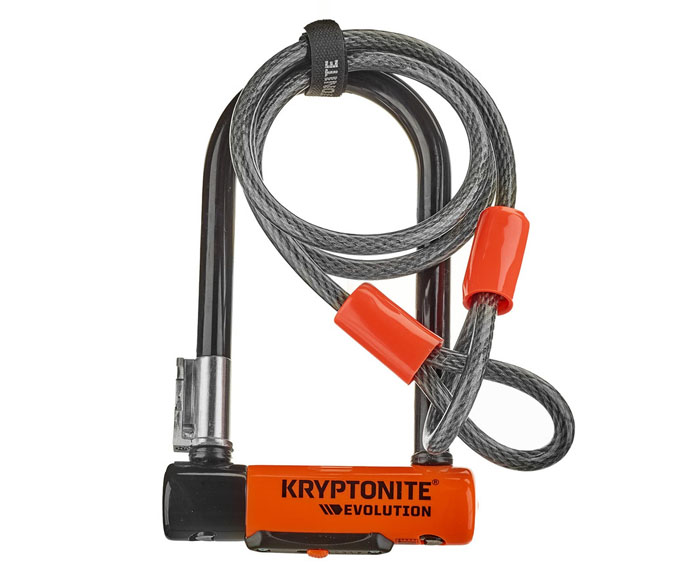 Sigtuna Gear U-lock
These locks are the without any hesitation are among the well-reputed reviewed, best selling, reasonably priced options among Amazon customers. Sigtuna Gear U-lock are strong, so they are heavy, its 16mm steel shackle should is more than enough to protect your bike from stealing, it also includes 1800 mm woven steel flex cable, which is there to provide addition protection to ensure  the safety of your bike. The lock itself features a double security device as well as disc cylinder locking mechanisms.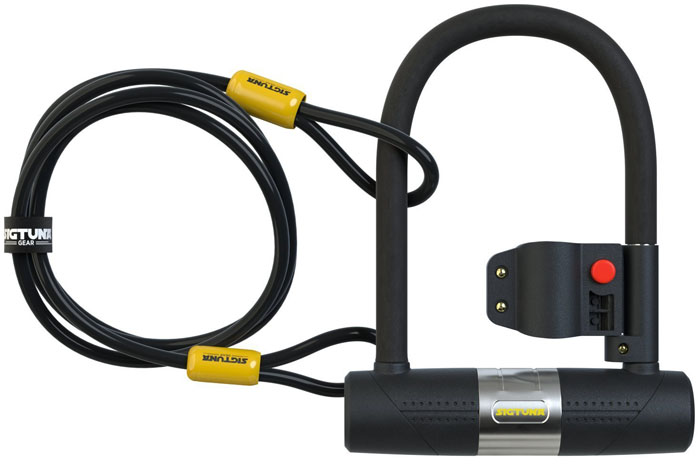 Kryptonite New York Fahgettaboudit Mini
The Fahgettaboudit is known as most safe and protected product of Kryptonite. This new lock is finished with 18 millimeters of performance steel, featuring a double deadbolt and disc cylinder locking system, which can be used directly with the bike frame or paired with a chain. Fahgettaboudit Mini has weight about 4.5 ponds, the lock seriously heavy Duty Bicycle U-Lock, finished with a rubber covering and stylish dust cover, The lock and chain are best choice for bikers option for many bikers, but it can provide the best protection against theft and is particularly good for risky areas, according to the company, especially for cities and college campuses.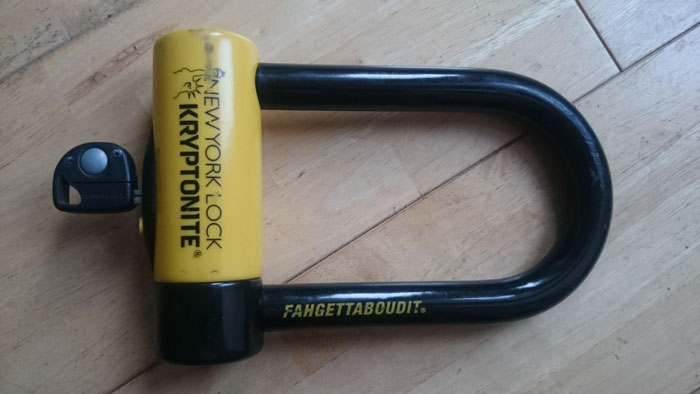 UShake Combination Bike Lock
This convenient lock is used as the combination to unlock and can be mounted to the bike frame. UShake bike lock is featured with of strong steel cable and coated with PVC, so  if you are living in small town where you are conscious  about someone grabbers than stealing, you must use UShake Bike Lock.
Knog Strongman Bike Lock
As the name suggest, this 13 mm hardened steel bike lock stands long against the bolt cutter, the double lock makes it more harder to steal your bicycle.  These U-turn design locks with 2.73 pounds but it easy to use as well.
Master Lock Street Cuffs
These new style street cuff locks are taken the position of most unique bike locks, Master Lock's Street Cuffs aren't just a uniqueness, they are made with hardened laminated steel with no fixed anchor point to cut it or break it, ,the handcuff-style design means they can be suitably folded if you don't want to use it.