People these days look for the smart things or gadgets that can perform multi functions. Now, people wanted to have cameras which not only can shoot the best quality pictures but video as well. When you talk about recording videos these days, most people will think about the more pixel camera smartphone. That's especially true when it comes to live streaming, since it's the most direct way to capture and send to the Internet anyway. But, Canon, however, is giving the more powerful options, the new PowerShot G7 X III and the PowerShot G5 X II.
Recently, Canon has announced two new PowerShot G-Series point-and-shoot cameras, the G7 X III and G5 X Mark II. The cameras are successors to the PowerShot G7 X II and PowerShot G5 X.
G7 X III and G5 X
Coming to the specs of the cameras, both the version cameras feature 20-megapixel 1-inch stacked CMOS sensors backed by DIGIC 8 image processors. They can shoot at up to 20fps with a maximum ISO of 12,800.
On the other hand, coming to the video recording, both cameras can capture 4K/30p, 1080/60p (and 120p), HDR. Alongside that the high frame rate movie with no crop. Both cameras have 180-degree tilting screens that are designed for selfies.
G7 X III
Now, coming to the G7 X III, it is "the next-generation vlogging camera," and it seems to have the specs to back that up. It features a 4.2 times optical lens, but also has built-in optical image stabilization, for one thing. Other than this, user will have 3-inch rear touchscreen that can tilt up 180 degrees for vloggers or selfie takers. So, it says be a story teller and plan a trip with G7 X III.
Well, the other feature is the audio quality. And to ensure top audio quality, it even has a built-in microphone input, though no headphone jack.
Besides that, the camera now supports uncropped 4K video recording at 30 frames a second, something Canon keeps failing to implement on many of its high-end cameras. More unusually, the G7 X III can stream video directly to YouTube over Wi-Fi, and it has options for recording mobile-friendly portrait video. There's also an external mic input and a USB-C port for charging.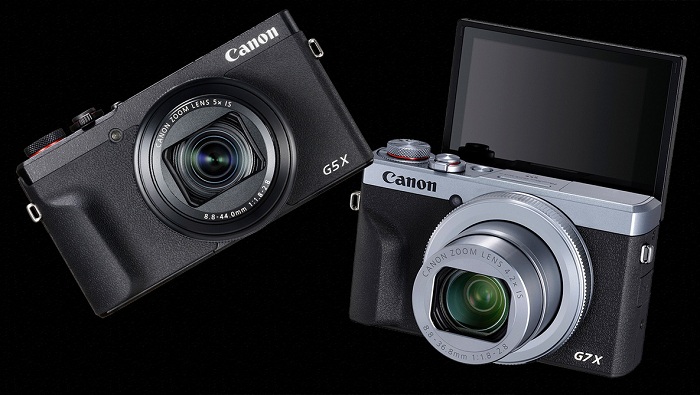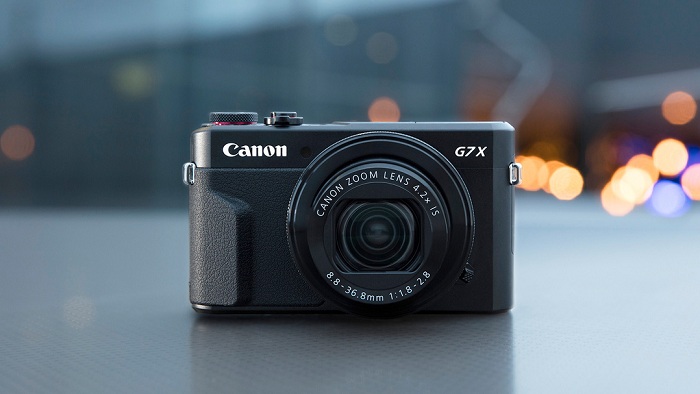 G5 X
The other model from Canon Powershot is G5 X; The G5 X has a pop-up OLED electronic viewfinder. Other than this, the lens is 24-120mm-equivalent and f/1.8-2.8, which is a pretty impressive range to maintain large apertures across. It also features a 20-megapixel 1-inch stacked sensor matches the G7 X III's.
The G7 X III will sell for $749 with black or silver color options, while the G5 X Mark II costs $899 and is only available in black. Both cameras will be available in August 2019.