When you talked about the everyday carry, here is the forest collection. This is a collection of forest-inspired gear to help keep you ready for any adventure. So, if you have planned to go for adventurer in forest, this collection is the ultimate choice. So, travel smart, stay informed, and always be prepared.
Thus, coming to the forest collection of everyday carry, it includes Gerber Tri-Tip Mini Cleaver, Hinderer knives investigator tactical pen,  Sog dark energy light and Unimatic U1 DZN watch.
Gerber Tri-Tip Mini Cleaver
It's not often we come across fixed blades we'd consider carrying in our EDC, but the Gerber Tri-Tip Mini Cleaver certainly fits the bill. At just 5.75″ in total — with a stout 2.875″ 7Cr17MoV steel blade — this is a pocketable cutting tool that's got plenty of punch. That's aided by a grippy textured aluminum handle and an included molded polymer sheath.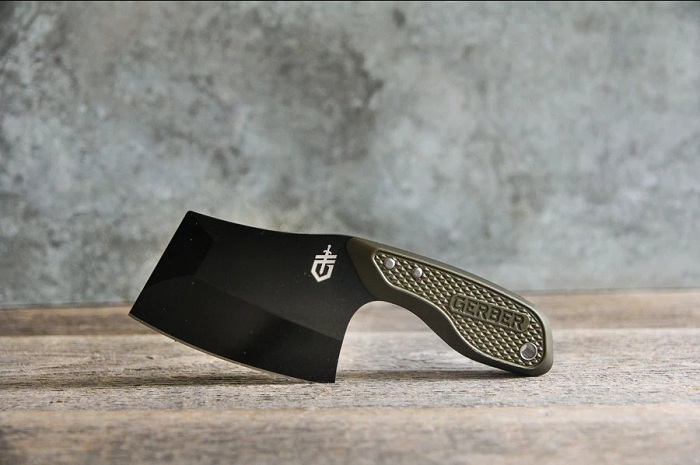 Hinderer knives Investigator Tactical Pen
Equipped with a Fisher Space Pen cartridge, which allows it to write upside down, underwater, or in zero gravity. Besides that it is with total length of 4.375 inches, the Hinterer Investigator tactical pen is a perfectly pocket-sized writing utensil that's built to take a beating. It's crafted from anodized aluminum, comes with a screw-on cap, and has a pocket clip for easy, organized hauling no matter the adventure.
Sog Dark energy De-O6 Tactical Falshlight
One of the toughest and most powerful tactical flashlights on the market, SOG's Dark Energy portable torch packs a wallop. That includes an output of 687 lumens, a toothed bezel for self-defense capabilities, five separate lighting modes, and a battery life of up to 97 hours. Better still, it has a waterproof rating of IPX7, so you can even dunk it and it will keep right on working
Unimatic U1-DZN Watch
Limited to just 500 examples, Unimatic's Italian-made U1-DZN watch is like a hybrid of a field watch, dive watch, and GMT watch — boasting much of what makes each of those categories great. That includes 1,000 feet of water-resistance, a mono-directional rotating bezel, a DLC-coated stainless steel case, and a sturdy nylon NATO strap. And, to wrap it all together, it boasts an automatic movement that will keep right on ticking forever