Following the latest and greatest menswear trends is a good way to enhance your chances of it happening to you. In fashion, as with most things, it's not uncommon for a piece of menswear to come full circle. So they style change rapidly and allowing a little space to get it back. So be trendy and upgrade your men's wear style.
It seems the fashion wearable's for men is quiet a difficult subject and choosing the right option according to the season is the best question. Everyone in different cities and countries have their own typical style of wearing. But here are some the wear item that will help you to make your style more unique and attractive than others.
Perforated Sneakers
Whatever the season is, one thing's for sure, Perforated Sneakers are back in style and now would be a good time to get them. Well, these sneakers are not remaining to be the part of summer wearing. This winter season you can also make you looks stylish with such sneakers. Because perforated sneakers are good for more than just letting your feet breathe, they look great too.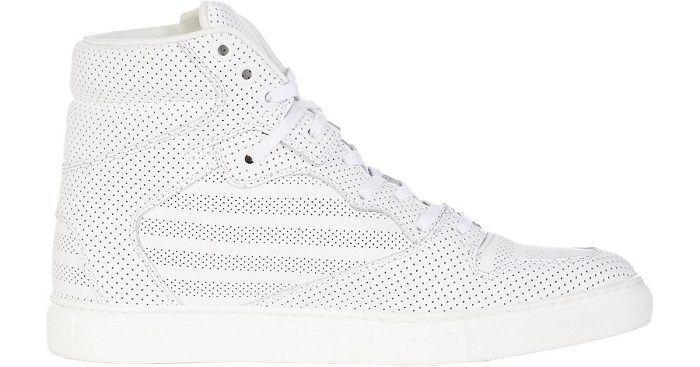 Striped Wool Jumpers
Besides the sneakers, the lined jumpers are back from the nowhere. Thus making dressing for the weather and staying on trend to walk around. The bold lines, block colors and stocky knits are perfect for wrapping up and giving your outfit a focal point. While fine gauge knits, thin stripes and delicate tones can be used to add a low-key dash of personality to proceedings.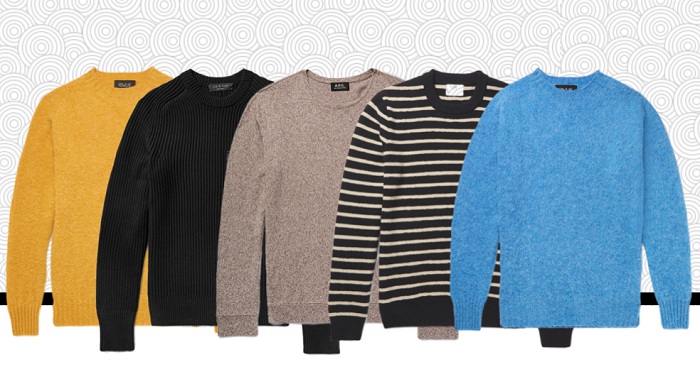 Commando Soles
They've been marching their way off the front-line and onto some of menswear's favorite footwear silhouettes for a little while now. It's make that has seen classics like the Chelsea boot and the Derby shoe. This footwear micro-trend is all about taking traditionally smart or dressy designs and replacing the standard flat leather or rubber soles. And with the current weather this realistic style moves you and can add to your seasonal collection.
.
Panelled Joggers
Fashion is fast paced and unforgiving. The more popular a trend becomes, the further it has to fall. Over the past year or two, pared-back, smart joggers are one of the many menswear to have been replaced. Today's fashion is about sporty styles, featuring panel detailing and heavy branding, with brands like The North Face and Fila leading the charge. These may be in block colors, cut-and-sew mixing of fabrics and plenty of texture variations.
.
Grandad Collar Shirts
The grandad collar shirt is the best way to bring a touch of formality to proceedings without going all other clothing's. The beauty of a collarless shirt is that you can wear almost anything with it, as long as you keep away from V-neck jumpers, it looks great as a smart-casual look. The grandad style is good for opening in seamlessly underneath. The lack of a collar makes it a lot less formal. And when it paired with a T-shirt, it gives a similar look to that of a jacket, to make ideal combination for this season.
.