Well after several leaks about the OnePlus 7 Pro, now the company has officially revealed the details. The OnePlus 7 Pro 5G variant has been launched alongside the regular OnePlus 7 Pro and OnePlus 7. The new model is notably the first OnePlus phone to support next-generation, 5G networks. It's the first truly full-screen OnePlus phone without a notch or other screen cutout for a front camera.
OnePlus now officially announced the specs and other detail on its website as well along it partner carriers in UK, Europe, U.S.A and in other regions. The phone has premium price: at $669 to start and $749 for fully equipped.
OnePlus 7 Pro
The Camera
The other important feature is the camera; the phone has four cameras, three on the back. While, one on the front for the selfies is a pop-up camera. For its new camera system, the OnePlus 7 Pro has three different cameras on the back, with a 48-megapixel main sensor, a 16-megapixel ultra-wide camera, and an 8-megapixel telephoto camera. By default, the main camera captures 12-megapixel images utilizing the data from four pixels to create one large pixel.
What about the video? The OnePlus 7 Pro can record 4K footage at up to 60 frames per second. Alongside, it can also features slow-motion 1080p footage at up to 240 frames per second as well. Additionally, the display supports HDR10 and HDR10+ but not Dolby Vision. Besides that it is first OnePlus phone with higher resolution than 1080p.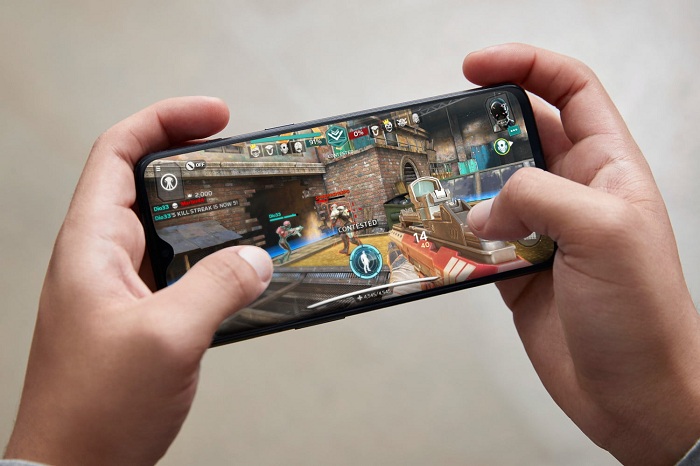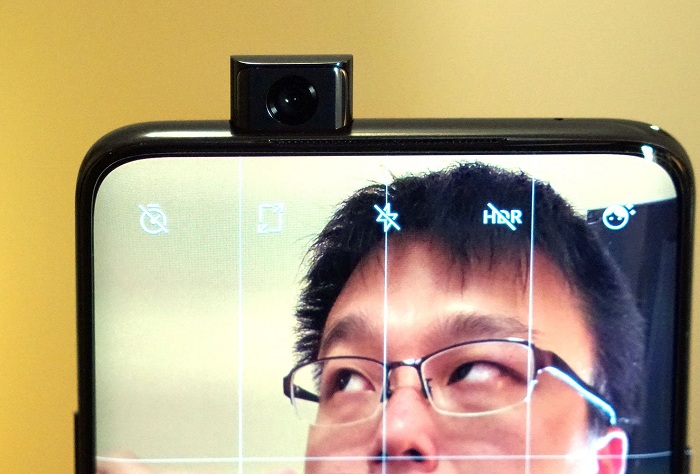 Other Specs
Coming to its specs, the main attraction with the OnePlus 7 Pro is its display. It has 6.5 to 6.7-inches, with massive OLED display with just the trimmest of bezels surrounding it. On the other hand, the phone has curved sides as well.  This panel is capable of a refresh rate of 90Hz. That equates to 90 frames-per-second.
Besides that, the 7 Pro has no notch or hole-punch cutout interrupting from the screen because it is hiding the front-facing camera in a motorized module that pops up out of the top of the phone. According to company, the motor can withstand over 300,000 openings and closings, which equates to roughly 150 times per day for over five and a half years.
With 4,000mAh massive battery and with fast charge in 20 minutes as some serious running specs as well. The phone has three different technical versions. The first one has a 6GB RAM / 128GB storage model for $669. While the second one has an 8GB / 256GB version for $699, and a top-of-the-line 12GB / 256GB model for $749.
But all three spec tiers utilize DDR4X memory, UFS 3.0 storage, and the Qualcomm Snapdragon 855 processor. Cooling all of these high-end components is a new liquid cooling system, while an upgraded