Well, Samsung has released its final flagship of the year, Samsung's Galaxy Note 10 and 10 Plus. It has been a much wait for the fans and market to have such phone. They pack Samsung's newly-outed 7nm Exynos 9825 SoC, ship with an "all-new" S Pen stylus, feature triple and quad-camera arrays, respectively, and – in the case of the Note 10+, at least – bring 5G support to Samsung's  Phone's lineup.
According to Samsung, they have promised the computer like features in its news flagships. Besides that it phones are equipped with gaming console, better camera and an intelligent Pen.
Galaxy 10 and 10 Plus
So, basically Samsung has packed all things in one device. Above all, for the first time user can have option to choose between the screens of Galaxy 10 and Galaxy 10 pus. Besides that phones are 4G and 5G enabled as well. Coming to the screens 6.3-inch display and 10 plus is with 6.8 inch screen.
While, talking about the Pen, the Note 10 features a refined S Pen that includes an accelerometer and gyroscope for the first time. For Galaxy 10 plus it has more intelligent Pen. On the other hand, The S Pen also can now automatically convert handwriting to digital text. And it allows the users to export it into whatever format or file type you need, including Microsoft Word.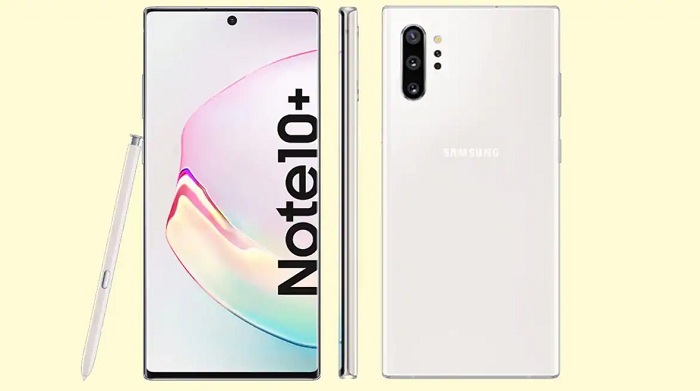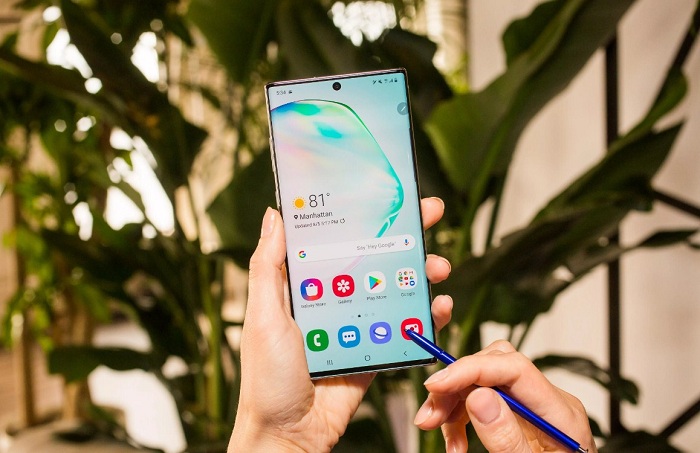 The Galaxy Note 10+ is powered by Qualcomm's flagship Snapdragon 855 processor and 12GB of RAM. Use can also have choice between 256GB and 512GB storage, and there's a microSD card slot to add even more. For all of the new hardware though, neither Note 10 device has a headphone jack. The Note 10+ also packs in a significantly larger battery: 4,300 mAh, compared to 3,500 mAh.
Whereas, the Note 10 starts at $949 and comes in just one configuration: 8GB of RAM and 256GB of storage. Galaxy Note10 has 4 cameras: 1 front and 3 rear. On the other hand, Blur out the backgrounds with video bokeh for movie-like depth of field.
Other than this, there's an ultra-wide 16MP shooter; a wide-angle 12MP lens; a 12MP telephoto lens; and a VGA depth-vision camera for augmented reality apps. Coming to the price, the first one is available for $1299 and later for $1399.