The Soundbrenner after the pulse has introduced its new four plus one multipurpose smart music tool: Soundbrenner core. This smart music tool can be parted in to four ways. It is a vibrating metronome, magnetic tuner, decibel meter, and also works as watch. They called it an essential music tools made smarter, reliable, and will remain in your life.
Well this tool is made for music lovers and music instrument learner artists. And this smart little beauty has already made it mark in the field. So, it was there to provide a solution to the problems of musicians by developing the design, technology, and human ingenuity. Then they come out with a music tool, by combining hardware and software called the Soundbrenner Core.
Soundbrenner Core
Basically the Core provides a smarter, yet more trustworthy set of fundamental music tools in a best wearable. It serves as everyday watch plus a Vibrating Metronome, Magnetic Twist Tuner, and a Decibel Meter. The Soundbrenner Core allows you to control all your tools from your wrist. The all included features in this cool is designed and placed to give the accuracy of professional music tools and convenience. So, if you are at home, in a studio or performing on stage you have control of your four tools.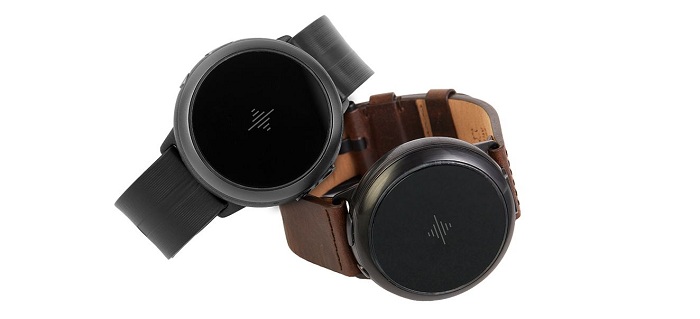 The Four Tools
The first one, the vibrating metronome, it give five times multi-player metronome synchronization. It has 7G ERM motor that produces seven times stronger vibrations than a smartwatch. You can tap in your own tempo, you can manage your set- list management and storage, MIDI controller, backing track synchronization, and daily rhythm exercises.
The second is the 'Magnetic Twist Tuner'; it facilitates you to get in tune, anytime and anywhere. This provides amazing access to your tools simply twist, attach and tune. It also provides visual tuning guidance, with tuning pitch and finally the chromatic tuning.
Then comes the Decibel Meter, the basic function of this meter is to give you the information about the sound levels and provide real-time decibel insight, noise alarm and enable active listening. The key tool is a watch which amazingly connects with your daily life.
Now the Watch, which is designed to give date and time display, besides that it sends push notifications and has stopwatch and timer. Other than this it has interchangeable watch straps and on-device controls as well. You can connect your entire band through Multi-Sync feature.