The world is getting smarter and smarter, and with it the companies also making some amazing gadgets. These amazing gadgets are there to solve many problems in the daily routine of the people. The current world is become the gadget world, where ever you go, you will find people with different gadgets for their work.
This time these amazing gadgets are quiet interesting. It covers all the necessary works to wanted to perform and wanted to have with you. The list includes the smart speakers to an innovative toothbrush and modern solution for biker's helmet.
FlexPai Smart Speakers
FlexPai has displayed its smart speaker with a 7.8-inch AMOLED touch-screen that bends at 100 degrees. Now user can swipe through the screen to play music, watch movies or just tap the interactive home screen. The speaker also has an 8-megapixel camera up top that pops up and rotates 180 degrees for taking pictures and video calls. The speaker is also incorporated with Alexa and Google.
Ossia Spigen
Well these two companies have jointly made a Wireless charging. It is really a prototypes of RF chargers, starting with Ossia's over-the-air charging system, Cota. Coming to its working, a base station beams radio-frequency power to the case, even around corners, and the case converts that radio energy into power to charge the phone's battery. Ossia and phone case maker Spigen will be shipping a case to retrofit existing phones in a few months.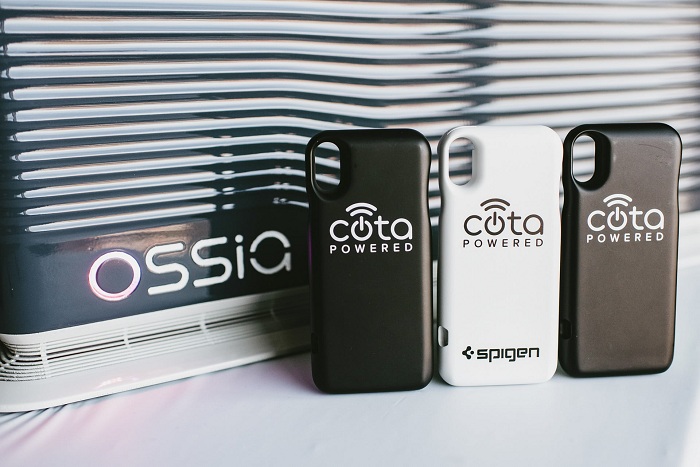 Y-Brush
This clever device lets you trim your teeth-brushing time to 10 seconds. Just add toothpaste, position the Y-Brush in your mouth and turn the motor on. As the brushes vibrate, you make a chewing motion for 5 seconds after which you remove it, flip the Y-Brush and repeat. The 10-second toothbrush, the Y-Brush is all about efficiency.
Whyre Argon Transform
Last but not the least; Whyre comes up with perfect solution for biker's helmet. Argon Transform, a dual-camera better reality solution that works with any current bike helmet. Simply stick the rear camera housing to the back of the helmet and attach the augmented vision system to the bottom of the helmet on the front and you're all set. A remote button to control what you see is also included and can be attached to the handlebar of your bike. This also includes built-in GPS, and is capable of displaying navigational instructions without looking at the phone.