So, if you are conscious about the sound regarding what you are listening and watching, these computer speakers make it better. The built-in speakers lining your laptop or monitor are rarely worthy of praise. With those cheap stock speakers, you're missing out on the entire tone that goes into the creation of your favorite songs, film scores, and, of course. Well, a quality speaker system is essential if you want to make the most of your media.
These computer speakers are for those, who used the laptops or computers for their listening. Besides being less in price they considered to be the best among their range. So, here are the sound-master you can choose from.
EDIFIER E25 LUNA ECLIPSE
The best modern e25 Luna Eclipse is as outstanding in terms of build quality as it is in sound. The professional, egg-shaped speakers produce a clear, open midrange and a surprising amount of bass through the integrated 3.5-inch drivers and dual passive radiators. They have unique sound for the price, with a mass of flashy features to boot, such as an auxiliary port for connecting to additional devices.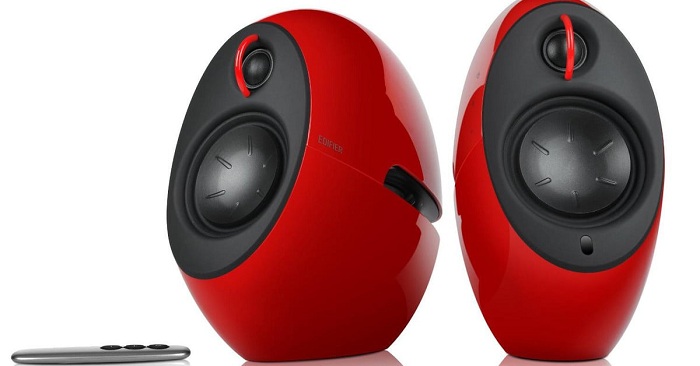 LOGITECH Z337
The Logitech's Z337 speaker kit is rather decent for a desktop-oriented system, providing 40 watts of quality sound. It has a pair of eight-watt satellite speakers and a 24-watt subwoofer pumping deep bass will move your feet. Other connectivity options include a 3.5mm audio jack, one RCA input, and a headphone jack.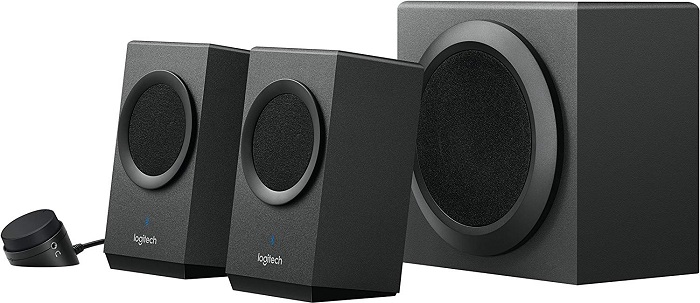 AUDIOENGINE A2+
Audioengine's A2+ are a simple and sweet speaker upgrade for your computer or connected devices. The active bookshelf speakers bask in clear accuracy and nuanced undertones that span the frequency range while offering an integrated digital-to-analog converter that lets you forego your computer's analog output in favor of a purer signal.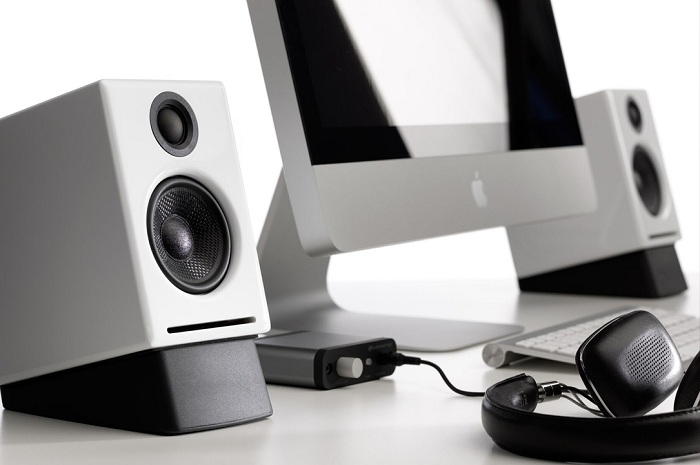 CREATIVE GIGAWORKS T20 SERIES II
Version 2 of Creative's affordable GigaWorks T20 Series kit has two 14-watt speakers. And each has a cloth-domed tweeter and a larger mid-range driver. There's no included subwoofer, but instead, each speaker consists of what Creative calls BasXPort. You can still control your bass level through a dedicated knob found on the right speaker along with treble and volume controls. The right speaker even provides a headphone jack and a 3.5mm auxiliary jack for audio input.