We live in the era of smart technology. The world known as the world of tech and gears, so there are many gadgets which are quiet handy for men in their daily routine of life. Well, the tech world is widespread with choice paralysis. For every smart-phone, TV, or tablet there's a mind-boggling amount of options, which can make the process of buying a new piece of tech far less pleasurable than it should be.
There is lot more variety, innovation in technology; some are affordable while others are beyond the reach. For the reason here are some best gadgets and tech out right now, whether you're after something simple to make your everyday more friction-less or something a bit special.
Nuki Smart Lock
The Nuki locks are smart; these locks connect to it on your phone or smart-watch via Bluetooth. So, never worry about whether or not you locked the door ever again. You can set it to automatically open when your phone gets close enough, to lock behind you, or add other trusted people for however long a period as you need.
Bose Noise Masking SleepBuds
The noise solution, Bose's much-hyped solution uses a noise-isolating tip which sits inside your ear blocking out any noise. Beside that it cancels out any unexpected sounds – snoring, car alarms, etc. it has a soundscape in a matching frequencies. Pick from gentle waves, rustling leaves or eight other soundtracks.
Jamstik and Midi Guitar Controller
Well this little odd thing is actually a smart guitar, which can sync up via Bluetooth to Android and iOS devices. For the beginners, there are four free apps to guide you through the rudiments; while more accomplished noodlers can hook straight up to music-making programs as well.
Mini X Electric Skateboard
The Boosted Mini X is a new electric skateboard, marking to reduce its traditional electric long-board offering. It's got a handheld remote for surprisingly smooth acceleration and braking, and it can tackle steep gradients of up to 20 percent. The Boosted Mini X has a range of about 14 miles on a single charge.
Snapchat Spectacles
Snapchat's spectacles are Bluetooth-connected, there are water-resistant shades let you shoot high grade images. On one side is a HD camera; on the other is an LED ring, and on top is a button you either tap to start a video or hold for a photo. Then, either send it on Snapchat or transfer the video in different formats.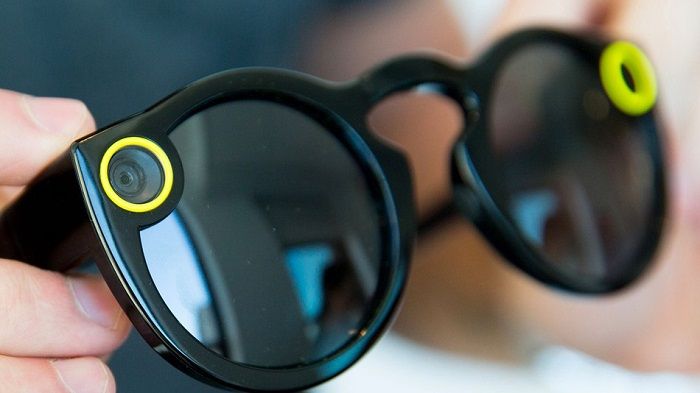 Cauldryn Travel Coffee Mug
Now you can brew it, boil it, reheat it. Whatever you need, the Cauldryn Travel Coffee Mug keeps things warm. It's a rechargeable battery-powered vacuum bottle that you program through app or on the mug itself. You can hit the perfect temperature all the way up to a boil; and it maintains that temp all day long. Plug it in to its power coaster, your car's 12V power supply or run it off the battery, either way, your coffee will always be perfect.