Among best automobiles, Aston Martin is back with the manual transmission system and this time it is Aston Martin Vantage AMR. On the other hand, many serious fans feel that driving automatics removes a key element of connection with the car. Besides such thinking, Aston Martin, newest editions gives message is clear: It's all about the durable intuitive connection between driver and automobile. The Vantage AMR, with a manual transmission and has a twin-turbocharged V8.
The Aston Martin Vantage AMR will only have 200 examples, and the manual transmission will an option to it. The transmission was developed by Graziano and was first used in the V12 Vantage S.
Aston Martin Vantage AMR
Aston has revealed the Vantage AMR will use a seven-speed manual transmission with a dogleg-style first gear. While to the much surprise to manual transmission system, here is how it will perform. The racing-inspired dogleg setup tells you that the first gear is down and to the left while reverse is up and to the left, the opposite of a traditional manual gearbox. On the other hand, second through seventh gears are in a traditional H pattern.
It has what Aston calls Amshift, which is a rev-matching system that also allows for full-throttle upshifts; the system can be turned on or off. In addition to the gearbox, the AMR also gets a limited-slip differential that was developed by Aston's racing team.
In addition to the manual transmission and its additional leather-wrapped shifter, the AMR gets a handful of aesthetic improvements.  The enhancements include new 20-inch forged aluminum wheels, and the brake calipers are painted to match other trim pieces in Lime Green, which is the AMR signature color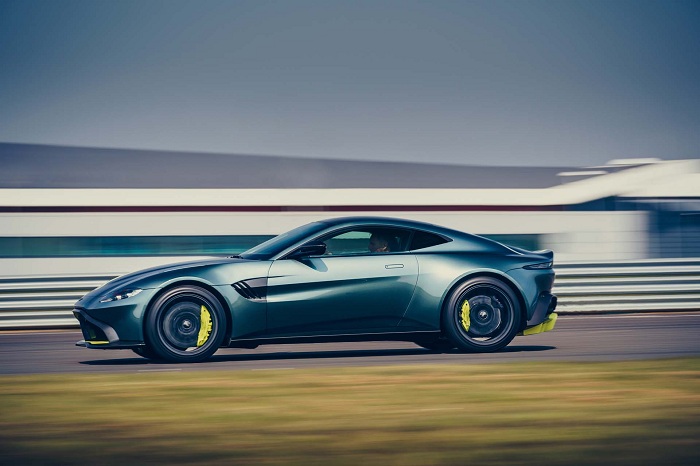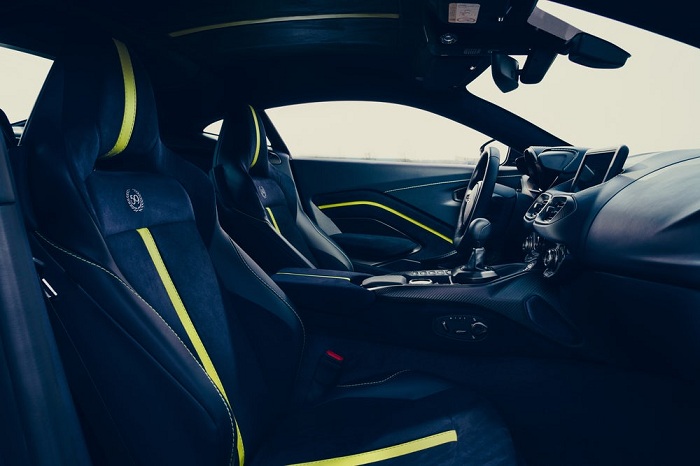 The Engine
With the weight of 209 pounds the Aston Martin vantage AMR equipped with 4-liter, twin-turbo V8 as the regular Vantage sportster.  On the other hand, the standard Vantage makes 685 Nm (505 lb-ft), where the AMR makes 625 Nm (461 lb-ft), but peak horsepower stays at 503 ponies, 0-60 mph (0-98 km/h). The acceleration is only 0.4 seconds slower at 3.9 seconds and top speed remains constant at 195 mph (314 km/h).
According to Aston Martin, there will be only 200 AMRs will be built, with the first 141 coming in China Grey, Onyx Black, Sabiro Blue, or White Stone paint with a choice of four interior schemes. All the vehicles will have specs "designer specifications." The AMR will start at $183,081 or $30,000 more than the standard Vantage. Besides that, other 59 cars in the AMR's run are dubbed Vantage 59; these will feature a special color and option combination.