Citroen is among those modern, innovative vehicle automakers, which has launched most of concept cars. Among them the Citroen 19_19 concept is sensational. The latest car 19_19 Concept is surely among them, and not just because it looks properly futuristic. The company with the 19_19 it seems Citroen has tried to add in everything into a potential vision of the future. In this case, user will not only enjoy the dynamic car driving but also have the comfort of long drive as well.
The Citroen launched this concept car, to show off the automaker's "vision of ultra-comfort and extended mobility to escape from the cities. It can easy to drive, and easy to park as well.
Citroen 19_19 Concept
Well experts say that this Citroen 19_19 Concept is scientific as science fiction car, with technologies in it. Coming to its much talked wheels, the wheels are huge and hang out at the extreme end of each corner, using its massive fender flares to give the car some serious width. The leading end is impossibly short, owing to its electric powertrain.
Besides that, it has Progressive Hydraulic Cushion suspension system that floats the cabin around as the mudguards stay in place. Other than this, the most exotic thing is, it has sofa like seats. Seats are assists by book shelf squeezed between the front occupants.
You will not find any buttons, knobs, or dials, but the driver faces a screen embedded in the steering wheel. Hence the major information about the car and its surroundings is displayed on a panel located ahead of the front passenger.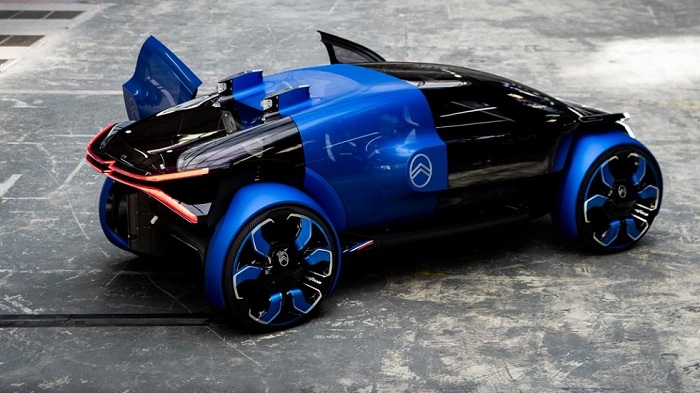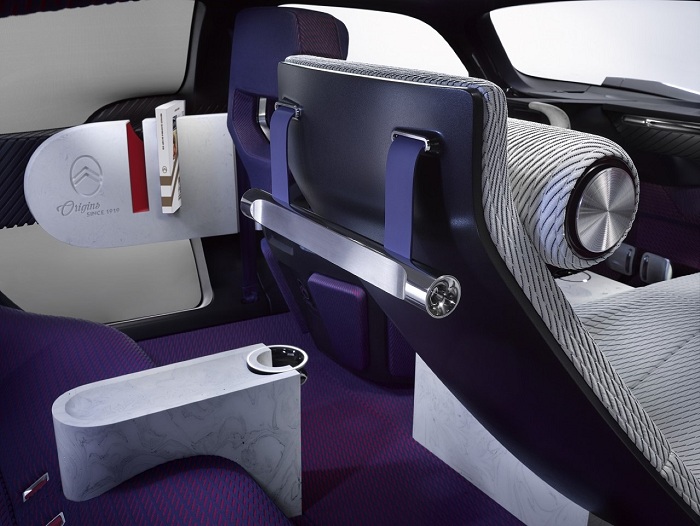 The driver is never alone in the 19_19 because the car is equipped with an artificial intelligence-powered personal assistant that anticipates the occupants' needs. The most significance thing about the vehicle is its travelling. According to Citroen, the 19_19 is powered by an electric drivetrain that delivers up to 500 miles of range. The vehicle is equipped with a 100-kWh lithium-ion battery pack.
It gives the four wheels with 455 horsepower and 590 pound-feet of torque through a pair of electric motors. This allows the concept car to hit the 62 mph in 5 seconds. While, the top speed is 200 km/h (124 mph), and range between charges is 800 km (497 miles).