In a race to smartwatch and fitness gadget, Fitbit has released its new and affordable smartwatch Versa 2. Besides being economical the new fitness smartwatch has OLED screen and more fitness apps. The next generation of Fitbit's most successful smartwatch adds Amazon Alexa connectivity, along with a better display, a faster processor and longer battery life. So, in a race to new and improved fitness smartwatches, Fitbit Versa 2 will be coming on September 15. For the price, Fitbit Versa 2 is available for pre-order now for $199.95.
On the other hand, Samsung's new smartwatch will on Sept. 13. And a new Apple Watch is likely to be announced soon as well.
Fitbit Versa 2
For the new version, company also launches a new coaching and fitness guidance subscription service called Fitbit Premium. It will cost $10 a month or $80 a year and is not exclusive to the Versa 2. While, speaking of this service, it offers a guided plans and workouts covering everything from exercise regimens to weight loss and calorie-counting guide. Alongside that what Fitbit promises will be a customized mix of suggestions based on your collected fitness data.
For this smartwatch, one of the main feature added, is the addition of Alexa. Besides that, user can activate voice assistant by pressing and holding the single side button. Give your command and wait for the action or answer to pop up on screen. But user won't be able to hear, because there are no speakers. Therefore it will answer your queries and commands through answers text responses.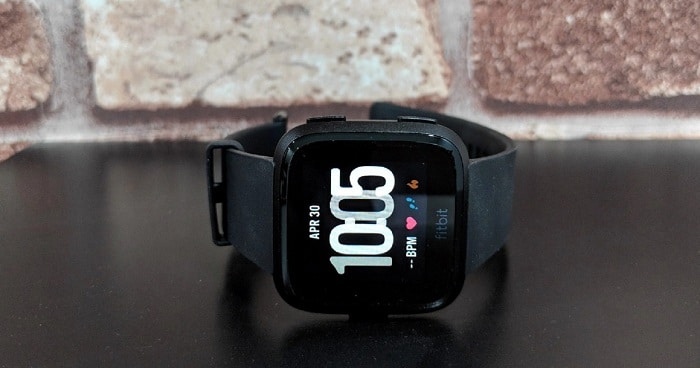 Other than these features, Battery life of Versa 2 has improved and now it will lasts for five days instead of four. On the other hand, it features 50-meter water resistance as previous models and works with the same Versa chargers and watch bands. The AMOLED display can work in a new always-on mode for a couple of days. Apps load faster and the watch is more responsive thanks to that new processor.
On the down side, sadly, like the first Versa, the second-generation watch still doesn't have built-in GPS. Other than earlier inbuilt features, the two additional new features are coming to its app in September. The first one is the Sleep Score, a collective score that's compiled by factoring your activities, and your overall time spent sleeping, including the amount of time in each sleep stage. While, the second one is Smart Wake, which is an intelligent alarm clock that finds the best time to wake you depending on your sleep habits.