There are plenty of things to consider when choosing the perfect restaurant. Some restaurants offers continental menu for the customers. Some are known for their best, active breakfasts, while some serve the best dinner with the awesome wines. The restaurants food may have same taste as you have already tasted it, but the environment makes the food more delicious.
Well some food lovers and people, besides the food always go for the looks of the restaurants. The others look for the scenery, while they are enjoying their meal. Here are some of best scenic restaurants in USA.
Altius — Pittsburgh, Pennsylvania
American cuisine is refined and modern with a respect for the integrity and quality of her ingredient driven menu. They say, your first visit may be for the view, but the hospitality and Pittsburgh's best premiere fine dining experiences make you come again. They claim every part of your experience has been thought of and designed with care.
The Bay House — Naples, Florida
The Bay House Restaurant is Naples' is treasure. It is located on Cocohatchee River; the restaurant offers stunning waterfront dining and matchless views of the Cocohatchee wildlife preserve. You can experience the cordial hospitality in personal setting that shows Old Florida charm.  The outdoor seating is there on riverfront deck and around our fire pit on the front terrace.
Beachcomber Cafe, Crystal Cove — Newport Coast, California
Beachcomber Cafe, Possessed in the heart of Crystal Cove State Park's 3.5 miles of pristine coastline. The Historic District first developed as a South Seas movie set due to its seclusion and tropical aura. The community thrived and became beloved for its relaxed, friendly atmosphere and scenic landscape.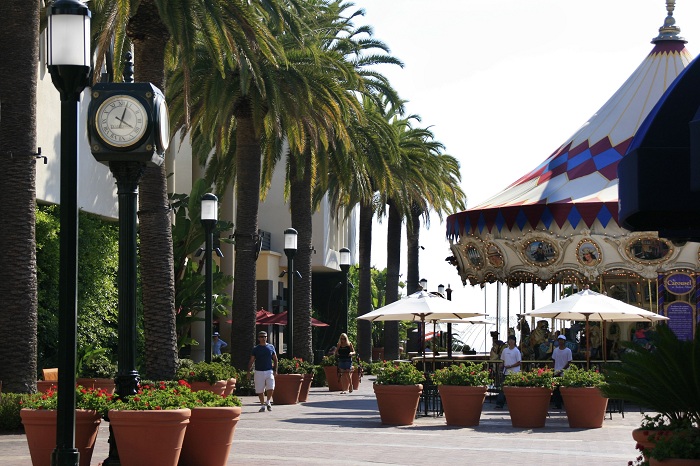 Different Pointe of View — Phoenix, Arizona
The delicate genius of Different Pointe of View lies in a supreme achievement to make fine dining an enjoyable and relaxed experience. It has theatrical panoramas of the Valley's desert landscape, the city's twinkling lights and Arizona's colorful sunsets. Whether seated indoors or out, the sense of dining on top of the world cannot be ignored. Different Pointe of View's breathtaking views of the Valley landscape, magnificent worldly flavors and skilled staff create a fine dining experience like no other.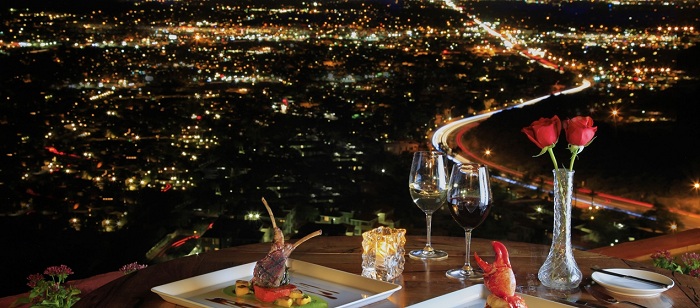 Carrol's Creek Cafe — Annapolis, Maryland
Carrol's Creek Restaurant does not take the legacy of its name lightly. The restaurant has historic location that overlooks the waters of one of America's most charming and historic cities. It offers the riches of the bay and cooking that stresses flavor and innovation in a style that is fitting of our nation's most precious traditions. Carrol's Creek brings you a new American tradition of dining that is founded in the time-honored heritage of a colonial town rich with seafood, culture, and style.
Catch LA — West Hollywood, California
CATCH LA is the West Coast outpost of acclaimed New York restaurant. It is globally influenced seafood restaurant, with locations in New York, Dubai and Playa del Carmen. CATCH LA offers something for everyone in dining, nightlife and events in a retractable rooftop open-air dining room.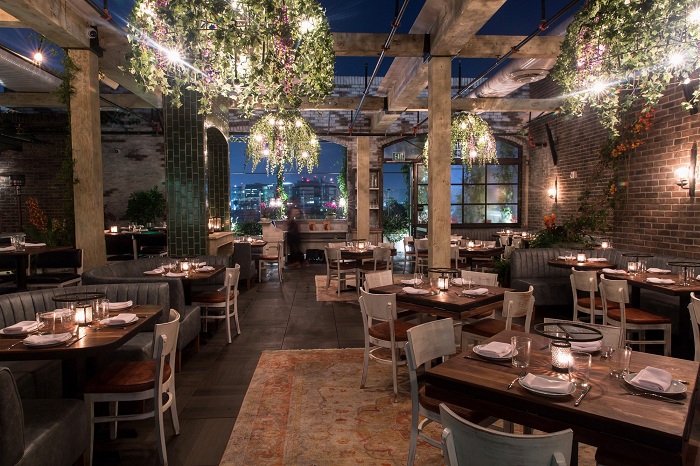 Chart House Restaurant — Weehawken, New Jersey
Chart House's culinary team has crafted cuisine that infuses local flavors with a touch of the exotic, resulting in one of the most creative seafood menus around. They offer a daily selection of fresh fish. Because of this, each of Chart House's locations offers something unique, in addition to our stunning locales.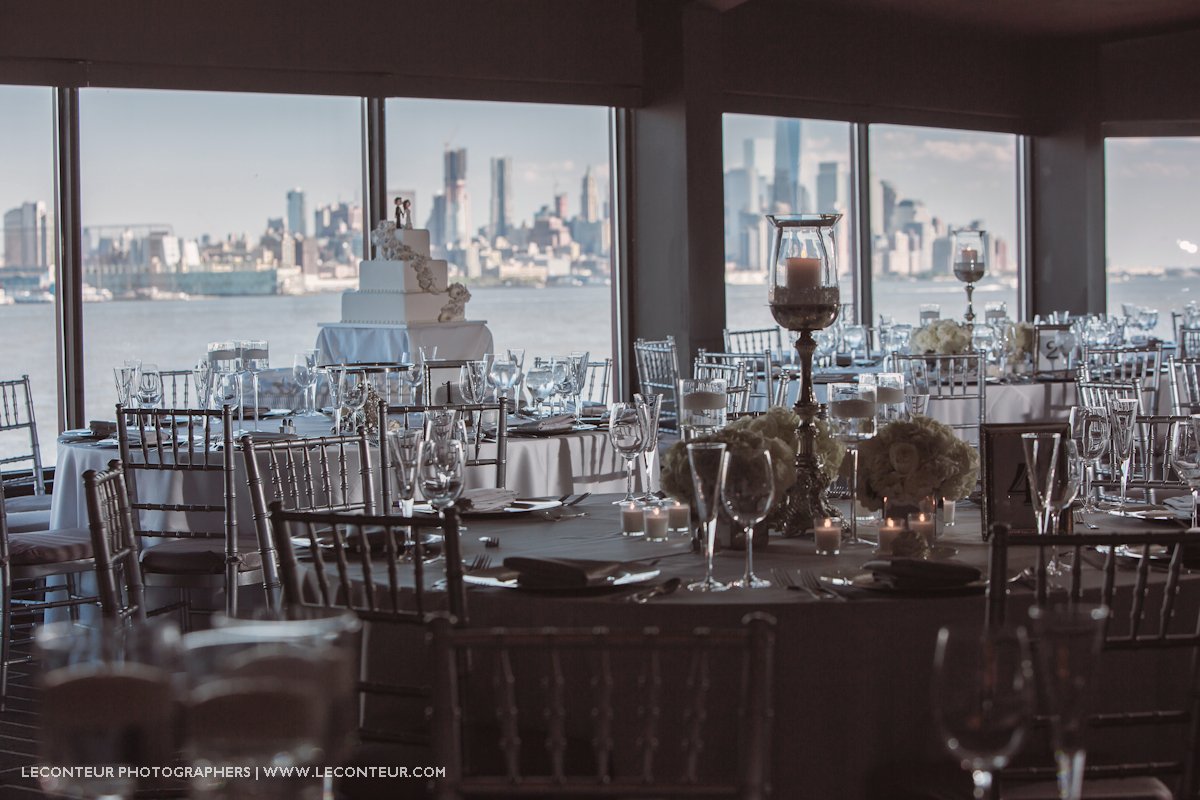 Dauphin's — Mobile, Alabama
Dramatic view meets unique dining at Dauphin's. The menu spans every flavor of French Creole. Dauphin's encompasses 7000 square feet of the region's most remarkable restaurant space. Known since the late 1960's as the Bienville Club, the space now has a "comfortably sophisticated" hip look.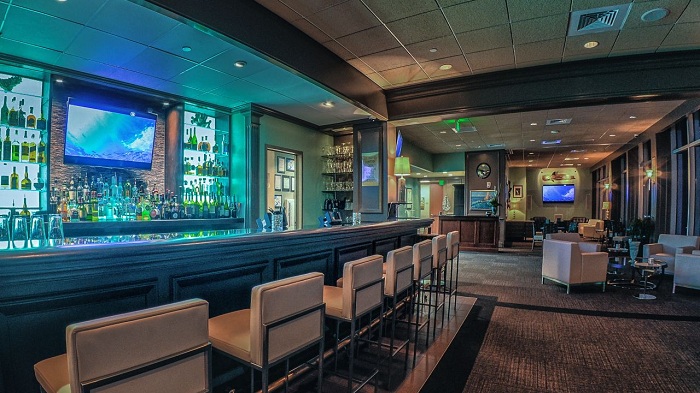 Five Sixty by Wolfgang Puck — Dallas, Texas
Five Sixty by Wolfgang Puck sits high atop Reunion Tower, Dallas' iconic 560-foot landmark with its distinctive glowing ball. Diners enter the contemporary restaurant on the 50th floor and are greeted by floor-to-ceiling windows. Restaurant offers 360-degree views of the city from the dramatic, revolving dining room. Served within a warmly sophisticated modern interior.