The new Porsche Cayenne is now entering into the third generation. But this time it is bit longer and wider than earlier models. Its 2.4 inches longer and 0.9-inch wider but lighter than before. The SUV has a greater use of aluminum throughout its body structure. The new Porsche Cayenne 2019 has got the technology taken from the 911. So, it reminds that, at its core, the automaker is still a sports car company. The Cayenne now has rear-axle steering and staggered wheels.  Both of those originated on the 911 and the result is sporty SUV that has got the performance and luxury.
The 2019 Cayenne has Porsche's new Surface Coated Brakes. Porsche says these new brakes are quick to respond than the standard setup. Besides this, Porsche even offers rear-axle steering here, too, helping the Cayenne feel like a much smaller, nimbler vehicle.
The Design
Porsche maxes out the Cayenne's footprint with great interior space, and fills it with mandatory luxury features like automatic emergency braking and real leather upholstery. The interior has panoramic glass roofs, truffle-brown leather, cooled and massaging seats, and ultimate sound system. Not only that Porsche Cayenne 2019 has Direct Touch Control.
Its shape is tamper-proof, completely in line with the 2002 original. It's a bit bigger and more curvy than before, but you'll have to look closely at the ribbed front air intakes and the slim LED taillights to tell it apart from previous versions. We see faint hints of Panamera in its fascias and in the more cohesive shapes that collect at the rear.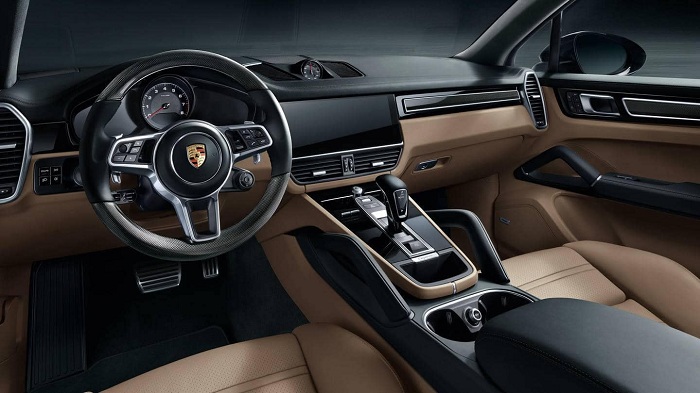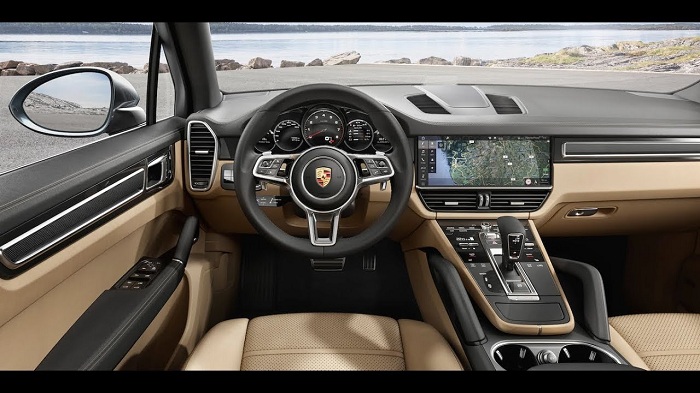 The Engine
The Cayenne gets a new base engine for 2019, and that is absolute powerful. The old engine is replaced by turbocharged 3.0-liter V6. It has 335 horsepower and 332 pound-feet of torque on tap. On the other hand, the turbo engine boasts gains of 35 horsepower and 37 pound-feet over the old V6. More importantly, that increased power arrives sooner, the 332 pound-feet of twist comes on at just 1,340 rpm, compared to 3,000 rpm in the older versions.
Every new Porsche Cayenne provides its power to the ground through all-wheel drive. And the turbo engine helps to a new eight-speed automatic transmission for 2019. With smoother, quicker shifts and increase in power, helps Cayenne post improved acceleration times.
Porsche says the 2019 Cayenne will hit the 60 miles per hour in just 5.9 seconds. While earlier it reached the mark in 7.3 in the last-generation model. Besides that, if you opt for the Sport Chrono pack and the new Porsche Cayenne reaches the 60 mph 3 second faster than general mode in just 5.6 seconds.