AIMExpo 2019 has come and gone in the blink of the eye revealing its most advanced and innovative goods. The event did have some of the latest fashionable things entering the marketplace and lots of other exciting products that we're already informed of. Without any further delay, let's have a glimpse at some of the best gears seen at AIMExpo 2019.
Some of these products you might already be aware of but hopefully, some excite your curiosity as new brands to look into as they enter the marketplace.
Best Gears at AIMExpo 2019
Quin Helmets
Quin Helmets started protecting bikers' heads nine months ago in January 2019. The firm has since seen much demand with the first few runs flying off the racks. The question is what makes these helmets different? Integrated crash detection with an SOS beacon can inform a person of your choosing or emergency medical teams. The tech-packed helmets utilize the company's IntelliQuin system with Bluetooth 4.0 technology to connect between sensors in the helmet and user's phone. This technology also enables the user to perform functions such as calling, music apps, navigation, and the use of personal assistants among other standard Bluetooth features. Once the helmet has detected an accident, the user's phone is signaled via the Quin app and provides bikers the choice to cancel out the alert if they are okay within an assigned time interval. If the motorist is hurt or decides they need help, the app will inform either the proposed contact or emergency medical team with the user's pre-registered medical information and GPS location. 
Apart from that, the system's perfectly integrated into three fashionable helmet models. The series consists of the full-face carbon fiber Ghost, the polycarbonate full-face Spitfire, and the three-quarter McQ.
V Helmets
You may remember them by a different name: Vemar. The Italian corporation, which has origins dating back to 1975, set off on its own in 1992 and has since become one of the world's largest helmet manufacturers, despite having only a little appearance in the US.
What is worth mentioning is the helmets themselves are just as light as always and seem to be quality lids while owning a surplus of graphics that are unparalleled and visually striking, unlike anything we've seen on the market so far.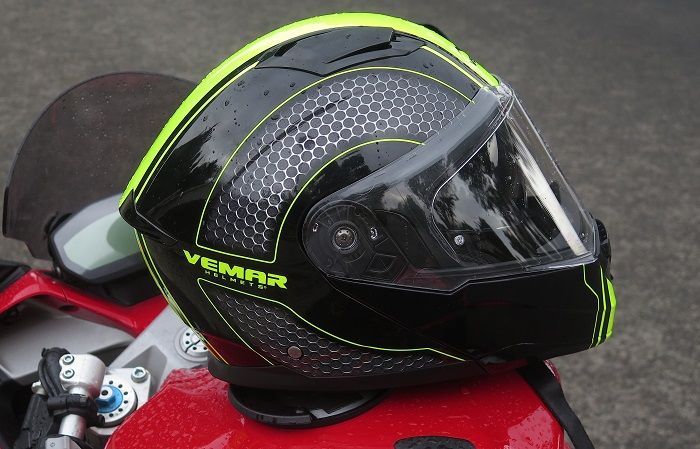 2020 Honda Africa Twin
Honda's new Africa Twin has three main aims: less weight, more power, and the addition of high-level features. We believe it's the latest high-level features that make the 2020 Africa Twin an exceptional choice on the ADV market. Both models are now outfitted with cruise control, TFT displays, and IMUs. The Bosch MM7.10 six-axis IMU enables for more upgraded DCT shifting, friction control, cornering ABS, wheelie control, rear lift control, and for the Adventure Sports ES, electronic suspension and cornering lights.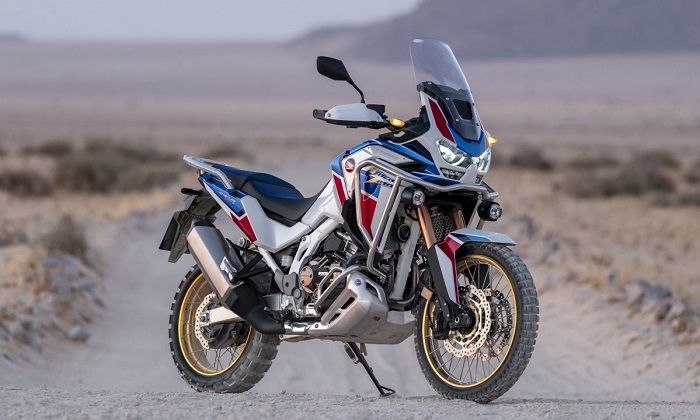 Quadro Vehicles Qooder
Pronounced /ˈko͞odər/, is a four-wheel machine that comes from Swiss manufacturer Quadro Vehicles. The gear uses a bespoke Hydraulic Tilting System (HST) finished with oil-damped shocks to support the front wheels to tilt, providing the device handling features of a motorcycle.
The Qooder is equipped with a 399cc Single four-stroke four-valve engine delivering a claimed 32.5 hp and 23.4 lb-ft of torque. The four-wheeler stocks 3.7 gallons of gas and weighs in at 620 pounds fully fueled. We can hope to have these wheels in the US by spring 2020 with a price limit of $12,000.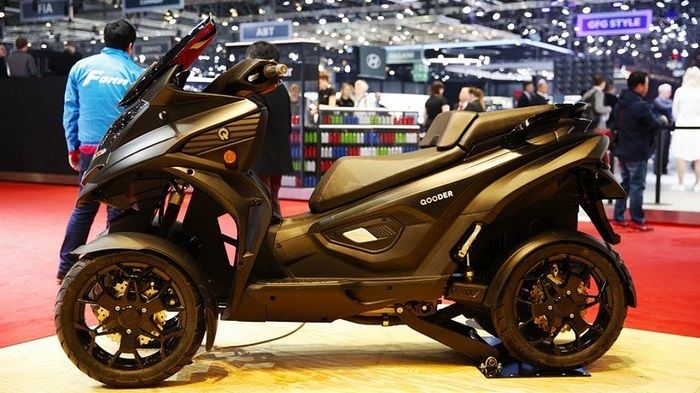 The E-Bikes
E-bikes come in all models and dimensions these days. Some look-alike to the small electric motorcycle class while others are closely focused on the bicycle market. AIMExpo had its fair share of both.
UBCO
The notion for UBCO bikes was a 2-wheel drive electric, lightweight, utility transport. The firm was established in New Zealand and has since been concentrating on global shipping following increased demand. The UBCO 2×2 is a two-wheel-drive electric vehicle with front and rear 1 kW hub-drive motors powered by a 48Ah, 50V battery. The machine weighs in only about 144 pounds. Governed top speed is 30 mph and UBCO claims a 75-mile range per charge. The 2×2 has an MSRP of $6,999 and is available at 43 dealers spattered throughout the US.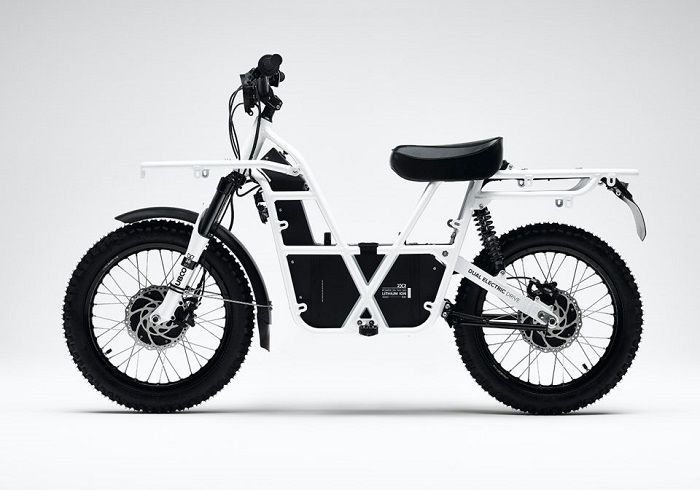 UBCO also revealed its FRX1 model which has pedal support with a top speed of 50 mph. The mountain bike-style electric has 200 millimeters of travel front and rear with a range of 62 miles. The 115-pound FRX1 is supposed to be available in the market in June 2020 for $8,999.
iGo
The business is headquartered in Quebec, has been active since 2006 and has since become one of the largest retailers of e-bikes in Canada. Front and center the new Carbon CGV seems that part of a premium road bike while housing a 36V 5.6Ah in-frame lithium battery producing 200Wh of power with a 62-mile range. The complete package weighs only 27.8 pounds and costs $6,950 (CAD).
Yamaha e-Bikes
Yamaha's e-bike series includes straphanger, road, off-road, and hybrid bicycles varying in price from $2,399 to 3,499. The entire series utilizes a 500Wh 36V lithium-ion battery producing a 20mph max speed support with a four-hour charge time. All of the Yamaha e-bikes come with a three-year frame, motor, and battery warranty.