Well in today's life, men's gears become necessity of life. You need them to do your daily-work; some of gadgets boost your performance in the work. Yet some others give you a comfortable feel that you can use them any time, when you need them. So, the gears are becoming the essential part in our life. So, we use them to make our-self look and feel better.
Beside the world of gadgets is big, yet from this world here are some the gears that works well. So, from the two wheeler stylish, electric bike to the one of the best knife, you have plenty of choice. Get the best gadget this week from our list.
Stator
Design balances aesthetics, usability, engineering, manufacturing, safety, environmental impact, and story coming together in a great product. Stator combines a modern-looking, aircraft-steel frame with chunky, 10-inch-wide Indy car–like tires that make it easier to lean into turns. Tucked inside the rear wheel is a 1,000-watt motor capable of moving a 300-pound rider up to 25 miles per hour for 20 miles. It take four hours on standard charger while 1.2 hours on fast charge to charge.
Marshall Bluetooth Speakers with Alexa
The Acton II and larger, more powerful Stanmore II are the newest addition in Marshall's speakers' lineup. The big update is that they are Alexa voice control. Which making it easier to find and change the name of the current artist or song, controlling the volume, and any other Alexa-related functions. The company has announced a new line of Bluetooth speakers with Amazon's digital assistant Alexa built in.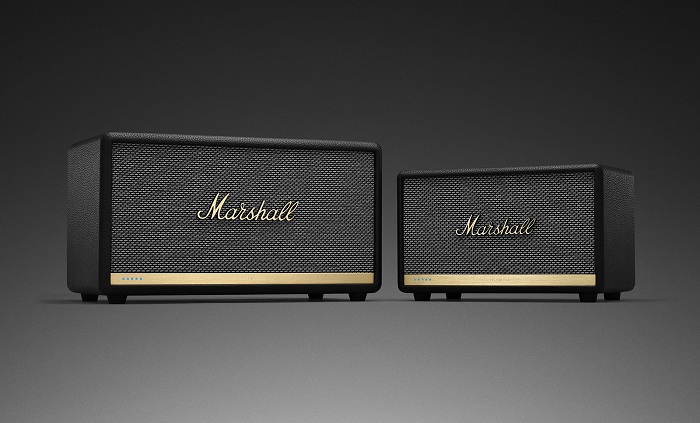 Bobby Urban Anti-Theft Backpack
The Bobby Urban is your perfect travel companion when finding your way through the Urban Jungle. Made from the highest quality anti-cut fabric, this bag offers a large capacity, flexible usage and all this with the same security of our previous Bobby Models. Likewise, this versatile pack includes a hidden RFID protected pocket to store important cards. An enforced lock further makes it impenetrable for thieves to look through your belongings inside.
Dividere Flask
Carry your favorite mixed drink all in one, or leave some room for someone special with our luxury dual chambered hip flask. This pocket-friendly canteen features two 4-ounce chambers, which means you can carry two drinks at once. Dual chambers to enhance the share ability and versatility, viewing ports so you know how much is left to go around, wider spout for an easier drinking experience; all while keeping the classic look and sleekness of the timeless hip flask.
Snap Lock Knife
The stainless steel blade has a slight drop point shape. On closing, the matching wishbone frame is a 100% effective blade edge guard. The unique open mechanism becomes instantly instinctive once you push down on the front cam lever then rotate the blade outwards for a full 180°. Once the blade is in the closed position, no part of the edge is exposed and the knife is secure to carry.