Enthusiastic runners get their miles in regardless of the weather, even in the freezing cold. If your timetable is often full, your only reasonable option is to get in a few miles by covering the ground around your neighborhood. The winter stiffens up your muscles and causes them to cramp, so it is not recommended to avoid running, get the winter running tights.
Compression tights for running are beneficial because they help with blood flow and keep your muscles warm for optimal functionality. In our search for the best cold-weather running tights, the solution is here.
North Face Tights
The North Face is not unfamiliar brand to cold weather and their compression tights for running are built to withstand chilly conditions. They have a next-to-skin fit and feature knit fabric with 'FlashDry Eco' fibers for sweat-wicking action to stay warm. They also have anti-odor capabilities, an elastic waist, flat-locked seams, and mechanical stretch to keep up with you when you hit turbo. These are recommended to be worn as base layer tights.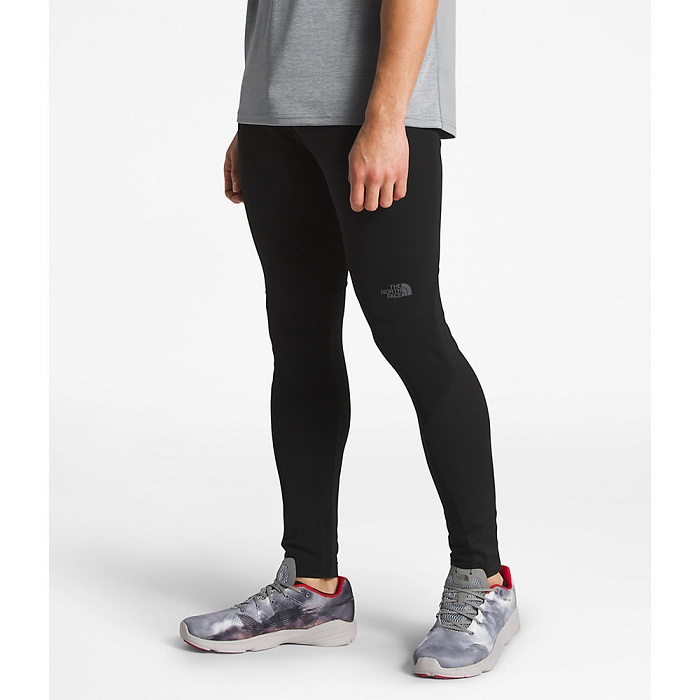 Adidas Alphaskin 360 Seamless Tights
The Adidas Alphaskin 360 Seamless Tights will move with you. These tights boast a snug, locked-in feel, getting rid of any friction between the material and your skin. They have a seamless construction, allowing you to stay comfy during the challenging inclines or long stretches of your run. These Adidas tights will hug your legs and keep them warm.
Nike's Power Tech Running Tights
Providing you with excellent stretch and support, Nike's Power Tech Running Tights feature Dri-FIT technology to keep you dry when it counts. They hug your body securely and have silicone prints on your quads and calves to support you as you test your endurance skills on your morning run. The compression tights also have a zippered pocket on the back with a vapor barrier to safeguard your small fundamentals from sweat. And with the imprinted graphics, it adds some style to your running gear.
New Balance's Lynx Tights
Survive the cold temperatures out there with New Balance's Lynx Tights, allowing you to cut smoothly through frosty winds. They're constructed with jacquard knit fabric below the knee for amazing breath-ability, as well as a blend of polyester and spandex for exceptional freedom of motion. The tights fit like pants around the waist but taper into tights around the calves for ideal comfort.